Cresset Chemical Company has introduced its Spatter-Cote Armor-Xtra Spatter Protection formulation, which prevents build-up caused by concrete splatter.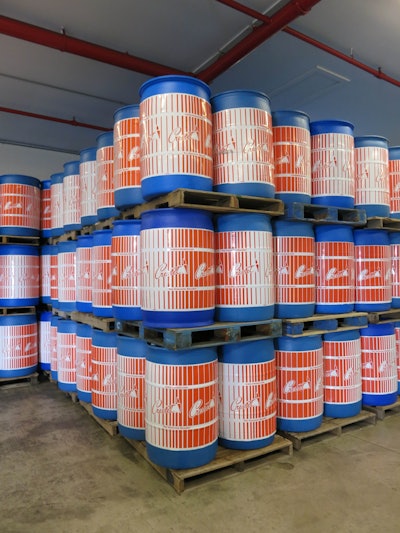 The solution, which consists of a proprietary mixture of corrosion inhibitors and non-stick polymers, is applied to equipment surfaces exposed to concrete spatter and rinsed off with water.
Spatter-Cote Armor-Xtra is applied using sprayer, brush or roller, and it protects against splatter for 1-2 weeks.
The product, a predominantly water-based material, can be used for many applications, including ready mix trucks, highway concrete paving equipment, portable batch plants, concrete tools and accessories, screeds, "dry-mix" mixers and more.
Cresset says Spatter-Cote Armor-Xtra stops buildup before it starts, helps remove dirt and grease, does not promote corrosion, slowly removes pre-existing build-up and does not freeze after application.