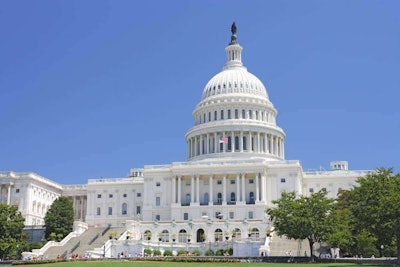 Senator Mike Lee (R-Utah) and Congressman Tom Graves (R-Ga.) have filed a bill that would eventually eliminate federal funding for transportation infrastructure, The Hill reports.
The Transportation Empowerment Act (TEA) would lower the federal gas tax from 18.4 cents per gallon to 3.7 cents per gallon in five years, while moving authority over federal highways and programs to the states. The measure would also remove congressional appropriations, replacing them with block grants.
The idea, known as "devolution," faces opposition by those who believe the federal government can best handle the transportation infrastructure between states. Supporters say highway and transit infrastructure should be handled by the states.
Lee noted in his announcement of the TEA bill that the measure would improve the funding process by removing the middle man: "sticky-fingered politicians, bureaucrats, and lobbyists [who] take their cut before sending it back with strings attached."
"Instead, states and cities could plan, finance, and build better-designed and more affordable projects," Lee said. "Local communities should finally have the flexibility to develop the kind of transportation system they want, for less money, without politicians and special interests from other parts of the country telling them how, when, what, and where they should build."
Graves agreed, noting that the measure will simplify transportation projects.
"People want to spend less time in traffic and more time enjoying life," Graves said. "Our bill will streamline the highway program, allowing more projects to be completed at a lower cost. This means commuters can move more easily between home and work, freeing up important family time and cutting out hours of frustration behind the wheel."
This is the second time Graves has introduced the TEA bill in the House. His previous effort failed, but this time he says he has 19 co-sponsors.