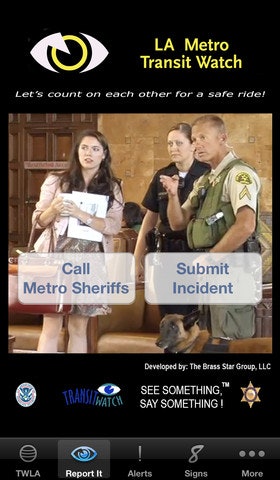 Los Angeles County transit officials yesterday unveiled a new app that allows commuters on Los Angeles County Metropolitan Transportation Authority (Metro) trains and buses to report crimes, according to the the Los Angeles Times.
The L.A. Metro Transit Watch app, much like an app MARTA released in April, lets commuters directly call the Los Angeles County Sheriff's Department's transit unit or fill out and send an online report with photos.
The app also offers alerts, access to the Transit Watch LA (TWLA) website and information about signs of terrorism and how to report it.
The free app is available for the iPhone or iPad, as well as for Android devices.