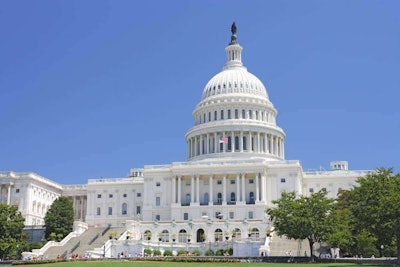 The U.S. Senate Committee on Appropriations announced today that it approved a $54 billion Transportation, Housing and Urban Development bill.
The committee approved the bill by a vote of 22-8.
Chairwoman Barbara Mikulski (D-MD) said in her opening statement investment in American infrastructure is important to growing the economy.
Mikulski also noted the significance of the bill in her state, pointing to the fatal Red Line crash that occurred four years ago.
"I'm grateful for how the bill helps Maryland, by providing funding for our Metro system, allowing for much-needed improvements to make Metro safer," Mikulski said. "This bill honors the legacy of the nine victims of that horrific crash by supporting the first-ever federal safety standards for transit systems nationwide to make them safe for the people who work on them and the people who ride on them in communities across the country."
The bill calls for funding for transportation agencies and programs, including $550 million for grants for major transportation projects, $110 million for projects in rural communities, $40.3 billion for the Federal-aid Highway program, $500 million for bridge projects, $1.75 billion for rail infrastructure ($1.45 would be allocated to Amtrak), $1.943 billion for the transit "New Starts" program, $3.35 billion for capital investments at airports, $962 million for the Federal Aviation Administration's (FAA) NextGen program, $848 million for vehicle and driver safety programs, $225 million for pipeline and hazardous safety programs, $1.2 billion for FAA's aviation safety activities and at least $5 million for the Federal Transit Administration's transit safety office.
The Senate committee's bill is $9.9 billion more than the House Appropriation Committee's proposed budget for the departments of Transportation (USDOT) and Housing and Urban Development (HUD), which is set for review today.
The Senate committee's bill still needs to go to the full Senate.
A webcast of the Senate Appropriation Committee's hearing is available at appropriations.senate.gov.