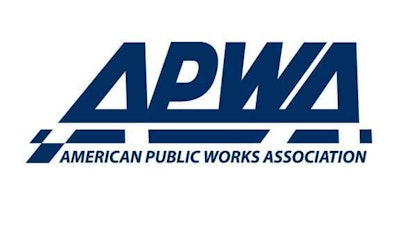 Nearly 6,000 public works professionals from more than 15 countries are expected to converge in Toronto for the American Public Works Association (APWA) 2014 International Public Works Congress and Exposition, billed as "The Best Show in Public Works." The Congress, which has merged with the Sustainability in Public Works show, is slated for August 17-20 at the Metro Toronto Convention Centre – South Building, in Toronto, Ontario Canada.
This trade show will bring attendees more than 125 technical and professional development sessions from colleagues and vendors through which CEUs and PDHs can be earned.
To get the most out of the sessions, attendees are able to print out handouts for the courses by clicking on the various sessions in the full schedule list.

In addition to the estimated 90,000 square feet of exhibit floor with more than 400 exhibitors, the show will feature a Technology Pavilion, a Green Pavilion, Central Park, New Product Showcases, and an Exhibitor Solutions Theater, where CEUs may be earned.
Areas covered at the show include the following: Career & Personal Development; Construction Management; Emergency Management; Engineering & Technology; Environment/Sustainability; Facilities; Fleet Services; Management; Parks & Grounds; Snow & Ice; Solid Waste; Stormwater/Flood Control; Streets/Roads/Bridges; Traffic Engineering; Utilities/Right-of-Way; and Water & Wastewater.
For a list of sessions by subject, click here. To see a list of this year's exhibitors and products that will be shown, click here. To register for this year's APWA International Congress and Exposition, click here.
The 2015 APWA show is slated for August 30 – September 2 at the Phoenix Convention Center.
Unfortunately, due to some scheduling conflicts, I'm not able to attend this year. (I'm bummed. It's always a great show, and I LOVE Toronto!) However, we'll have some of the Better Roads team at the show this year.
If you see any of the Better Roads team, please be sure to say "hello." If you're exhibiting at the show, make sure to send me information about any new technologies you're rolling out at the show. If you're just attending the show to enhance your knowledge, network and learn the latest about public works, let me know what you've learned. I'd love a guest blog post and even pics from the show floor or an outing.
Feel free to send me anything at [email protected].