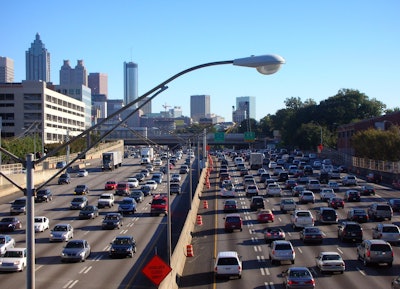 Good news, Georgia shoppers! You will be getting a break from road construction this weekend!
The Georgia Department of Transportation has decided to suspend all roadwork within 5 miles of shopping malls or major shopping districts on all interstates and major state routes from 8 a.m. Friday (Aug. 1) until 10 p.m. Saturday (Aug. 2).
This weekend marks Georgia's annual sales tax holiday. During the holiday, shoppers can purchase certain clothing items, computers and computer accessories tax free. Georgia DOT expects big spikes in traffic, especially at shopping centers.
"The sales tax holiday is an opportunity for Georgians to save a little money during these challenging economic times," said Georgia DOT Commissioner Keith Golden. "The Department is glad to offer some relief from lane closures as families prepare for school."