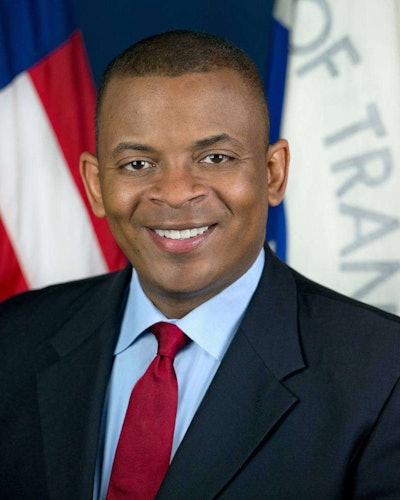 The Department of Transportation (DOT) will provide $600 million for 72 transportation projects in 46 states and the District of Columbia from its TIGER (Transportation Investment Generating Economic Recovery) 2014 program.
The DOT received 797 eligible applications from 49 states, U.S. territories and the District of Columbia. That's a huge increase from the 585 applications received in 2013. Overall, applicants requested 15 times the $600 million available for the program, or $9 billion for needed transportation projects.
"As uncertainty about the future of long-term federal funding continues, this round of TIGER will be a shot in the arm for these innovative, job-creating and quality of life-enhancing projects," U.S. Transportation Secretary Anthony Foxx said. "We're building bridges from Maine to Mississippi. We're creating ladders of opportunity for the middle-class and those seeking to enter the middle-class by investing in transit, road and rail projects from Los Angeles to Detroit to New York City, increasing access to jobs and quality of life. For every project we select, however, we must turn dozens more away – projects that could be getting done if Congress passed the GROW AMERICA Act, which would double the funding available for TIGER and growing the number of projects we could support."
Projects funded through this round of TIGER support several key transportation goals which were explained in a press release from the DOT:
Improving Access to Jobs and Creating New "Ladders of Opportunity: Americans are increasingly challenged by longer travel times, which take away from time on the job and at home. For those looking for work, unpredictable travel times can make finding work and keeping a job even harder. This round of TIGER invests in projects designed to cut down on travel times, increase predictability and, in some cases, attract new middle-class jobs into communities. Examples include:

A $24.9 million investment in the construction of a 7.6 mile bus rapid transit line in Richmond will connect transit-dependent residents to jobs and retail centers as well as spur mixed use and transit-oriented development in a city with the highest poverty rate in Virginia.
A $15 million TIGER grant will develop a new bus rapid transit spine for Omaha, Neb., dramatically reducing travel time to major employment hubs in the city. Roughly 16 percent of the households within a quarter of a mile of the proposed bus-rapid transit route do not currently have access to a vehicle.
A $20 million TIGER grant will pay for the modernization of Boston's Ruggles Station, which will include the construction of a new 797-foot long, 12-foot wide high-level passenger platform between the Ruggles Station headhouse and Northeastern University's Columbus Avenue parking garage.
A $10.8 million investment in the Wando Welch Terminal Rehabilitation project in South Carolina will help make structural repairs, strengthen the berth, and make related paving and safety improvements. The TIGER funding will also be used for the installation of jacket repairs for damaged piles.

Reversing neglect by repairing U.S. infrastructure, enhancing quality of life and commerce:

The New Route 47 Missouri River Bridge Project will replace the decaying, 78 year-old Route 47 Deck and Warren Truss Bridge over the Missouri River in Washington, MO. A $10 million TIGER grant will be put to use to ensure this vital community and economic link continues to serve not only the people of Franklin and Warren Counties but the region as a whole. With the bridge nearing the end of its useful life, its age and condition create an on-going need for maintenance, resulting in substantial expense to taxpayers and inconvenience to the public. The project includes doubling the travel way from 22 feet to 44 feet, removing the overhead truss, widening the shoulders and adding separated bicycle and pedestrian facilities.
The Three County Roadway Improvements Program will move forward thanks to a $17.9 million TIGER grant that will help Claiborne County, Mississippi improve motor vehicle transportation reliability and safety in an economically-disadvantaged rural region by creating a fully-connected and safe county transportation system that allows direct movement of citizens and goods from rural areas to local economic points of interest.

Supporting Game-Changing Local Initiatives: The $25 million TIGER grant for the Vision Zero project will bolster New York City's multi-agency plan to reduce traffic-related deaths and injuries by redesigning intersections near schools, creating safer pedestrian access to transit and fill a major gap in the city's protected bicycle lane network that will connect lower-income communities to industrial zones.

Helping communities plan for the future: An example of a project that is utilizing innovative methodologies to plan for the future is the Land Use Connections for Sustainable Schools project in North Texas that will create a program and implementation plan for a regional working group to promote multimodal transportation options to schools, advance long-term planning for school siting, improve transportation safety near schools and encourage coordination between local governments, independent school districts, and transit agencies within the 12-county area for resource efficiency and sustainability.
Since the program's inception in 2009, TIGER has helped fund several transportation projects. The program has provided nearly $4.1 billion to 342 projects in all 50 states, the District of Columbia and Puerto Rico.