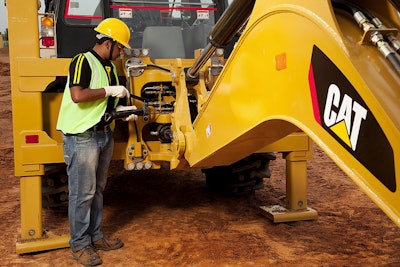 The Association of Equipment Management Professionals announced on Thursday the finalists in its Technician of the Year contest. They include:
James Blake, Kiewit Infrastructure, New York City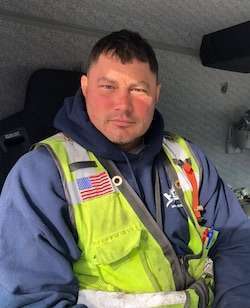 A third-generation equipment technician, Blake served as a first responder at the World Trade Center after 9/11. He started as an apprentice in 1996 and draws on his wealth of experience daily. His supervisor says, "James can diagnose and repair everything from trucks and dozers, to excavators, cranes, and tug boats." Blake also helped develop the "CSI" or Craft Safety Involvement Group at Kiewit. The CSI team consists of multiple trades and meets weekly to identify safety issues, giving workers someone other than their supervisor as a point of contact.
Troy Fryer, Civil Constructors, Freeport, Illinois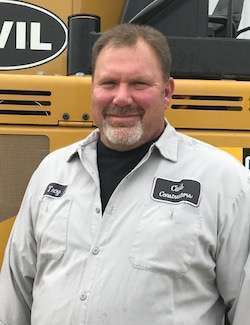 Fryer is known as a fabrication wizard and frequently builds parts to keep his crew safe and out of harm's way. Recent innovations include: a guard for a Ditch Witch Earthsaw, a conveyor belt guard on a Blaw Knox road widener, a "blue bar" mounting system for asphalt paver electronic skis – and a hydraulically actuated push beam for a road widener. Fryer's supervisor likens him to McGyver, saying, "Fryer demonstrates the ability to keep equipment running on the job at all times, regardless of whether or not the right parts are on hand, or available."
Bobby Jones, Sherwood Construction, Pryor, Oklahoma
Known as the ultimate trainer, Jones leads by example, and naturally passes on his wealth of knowledge to his trainees. Former trainees have Jones on speed dial and often call him for advice. He is also a great company ambassador and frequently looks for ways to introduce others to the industry. Jones is a top notch professional and wrote the book on work ethics. Jones's supervisor says he, "eats, sleeps, walks, talks, and lives construction equipment…and even if he has to stand on his head in mud to do it, Bobby gets it done."
Staff Sgt. Jeff Louis, Eglin Air Force Base, Florida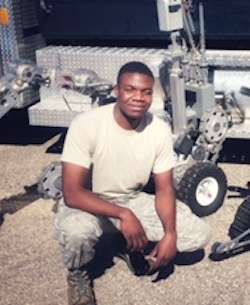 As a material control representative, Louis made a name for himself as a trouble shooting and design hot shot. He streamlined and improved the vehicle maintenance residue program at Eglin by creating a residue data base, regularly diagnoses software application issues, analyzes information systems, and installs hardware to maintain electrical systems. His supervisor says, "His expertise has been vital in identifying the causes of past safety mishaps in our shops and finding solutions to train and prevent their occurrences." Louis is currently enrolled in a Ph.D. program at California Southern University and volunteers with Operation Homefront Hero, assisting with the needs of deployed member's families.
Robert May, Skanska USA Civil, Riverside, California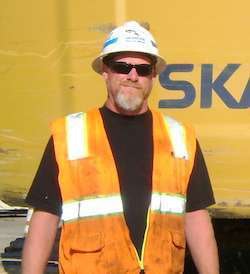 Early in his career, May was a journeyman mechanic, working nights on various highway and earthmoving projects and developing exceptional problem solving and critical thinking skills. He often takes the initiative to master new technical skills and learn new regulations, even if it means taking classes on weekends and nights. May will scour the internet, review OEM standards, and take service manuals home at night, all to find a fix for the next day. A safety superstar, May has no lost time or recordable incidents after 19 year with Skanska. Commenting on his professional growth, May's supervisor says, "For the past 12 years May has been a foreman, taking complete ownership of the projects and personnel under his care. His reputation for reliable execution and thorough follow-through grows with the years."
Paul Tombrello, Sanitation District of Los Angeles County, Whittier, California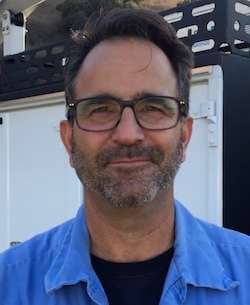 As a proven leader with LACSD, Tombrello mentors other technicians and maintenance staff, and is highly regarded as a role model, especially for younger field technicians. Tombrello has mastered the lost art of fixing parts, not just changing them out, and his fabrication and repair skills are highly regarded. Always looking for the best and most efficient way to maintain machines, Tombrello was instrumental in the development and implementation of a new set of service and inspection forms. His supervisor writes, "He has a strong drive to do whatever it takes to get the job done and get the machine back into service. His thinking outside of the box is second to none."
Bronson Sheperd, Beaver Excavating, Waverly, Ohio
Knowns as a tech savvy employee, Sheperd uses all avenues to make repairs, recommendations and aid the dealer in repairs, saving Beaver Excavating time and money. Following up on a customer request, Sheperd engineered a solution for removing tires from rigid frame haul trucks. He also proposed a custom made jack stand with a brace to raise the rear axle off the ground. This kept the jack stand from rolling or tipping, and kept everyone out of harm's way. In addition to having great technical skills, Sheperd an effective communicator, a leader and a mentor to others with a strong work ethic. His employer writes, "His personality is such that it draws others to him and they feel comfortable confiding in him with any issues that arise." Outside of work, Bronson takes time to volunteer at his local church to help those in need. He also builds a float each year for the local parade to haul the wee ones around from the local dance troupe."
Joe Tyre, North Carolina DOT, Hertford, North Carolina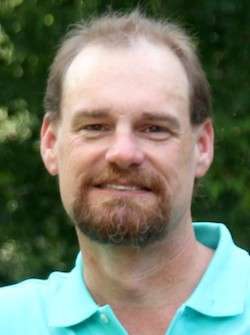 After 23 years with NCDOT, Tyre is well known for his ingenuity for finding, fixing, and making parts. Joe's supervisor says, "Inevitably, Tyre will make a tool or find a way to repair a piece of equipment with only the items on his truck after a two-and-a-half-hour ferry ride to a remote location. Tyre works tirelessly and without complaint even when natural disasters such as storm clean-up, snow, ice, and hurricanes call for long hours. Joe's employer also cites his ability to help train and develop the next generation of technicians, his strength in mentoring, and a belief that "growing others is a privilege, not a chore.
---
The winner of the AEMP Technician of the Year will be announced at the association's annual meeting, March 21-22, in Orlando Florida For more information on the finalists and the Technician of the Year contest, click here.