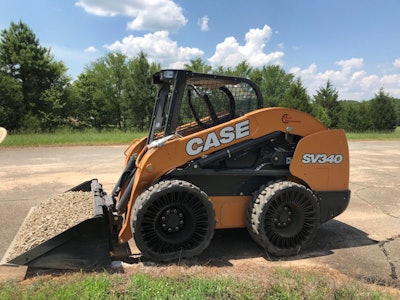 Michelin has introduced the next generation of its airless tire for skid steers, saying that the new Tweel is more rugged than its predecessors.
Designed to withstand a variety of skid steer applications, the new Michelin X Tweel SSL 2 12N16.5 will be available in all-terrain (AT) and hard-surface (HST) models.
"The SSL 2 AT is designed for use in 80 percent of off-road applications. The HST is built for work done on hard surfaces such as asphalt and pavement," says Justin Brock, Michelin's marketing manager for its construction and Tweel segment in North America.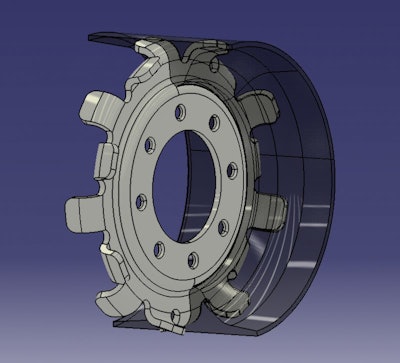 Key to the tire's more robust design is an embedded 8-bolt hub that is interlocked mechanically. Michelin says this is its first mechanically interlocked hub and replaces the chemical adhesion found in the first generation Tweel for skid steers.
The new tire features an improved shear beam construction that maximizes the core life of the tire, as well as 10x greater spoke life. The tires support a maximum load of 4,400 pounds.
The HST model is constructed with a 48/32nd-inch tread depth with 8/32nd-inch of undertread. The AT model is constructed with a 31/32nd-inch tread depth with 12/32nd-inch of undertread. The outer core tread can be retreaded multiple times for an effective overall cost of ownership, Michelin says.