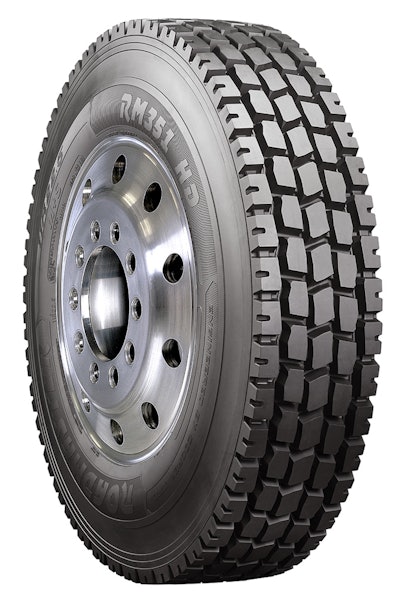 Cooper Tire has developed a new mixed-service tire, the Roadmaster RM351 HD for on- and off-road driving in applications such as mixer and dump trucks.
The new tire comes in two sizes: 11R22.5 and 11R24.5. The RM351 is an inch wider than its predecessor and has a 20 percent bigger footprint. A full inch of tread depth (32/32nds) gives you 25 percent more miles to removal depending on application.
Tie bars between the outside lug and shoulder plus linked and interlocked shoulder grooves resist tire squirm and irregular wear. Cooper Tire made the sidewalls extra thick and added a curb bar protector to fight against cuts and scrubbing.
Open pattern lugs reduce stone retention along with ejector ledges and angled grooves. The four-ply steel belt casing maximizes tire strength, and the company to offer a six-year, two retread warranty on the RM351 HD.