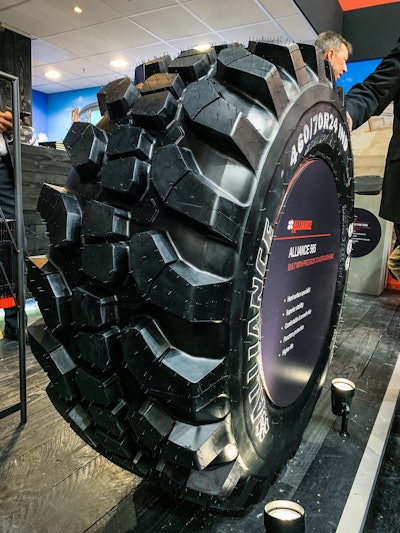 At the recent Bauma trade show in Munich, Yokohama's Alliance Tire Group introduced the Alliance 585, a new tire designed for heavy equipment operating in a variety of conditions.
Developed specifically for use in construction, the A585 features a steel-belted design with high puncture protection and reinforced sidewalls. The deep, self-cleaning tread design increases traction in dry, wet and wintry surfaces while an increased rubber-to-void ratio delivers high resistance to wear and longer tire life in the face of abrasive surfaces like concrete and tarmac, Alliance says.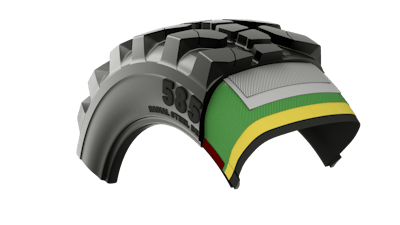 And while the tire is primarily focused on standing up to tough conditions, Alliance says the A585 delivers tight maneuvering in confined areas thanks to large and multi-directional tread blocks. These tread blocks also ensure optimum load carrying capacity while enhancing grip and traction.
The new pattern Alliance 585 will be available in six sizes by the end of July, including sizes 460/70R24, 500/70R24, 440/80R24, 400/70R20, 400/70R18 and 340/80R18.