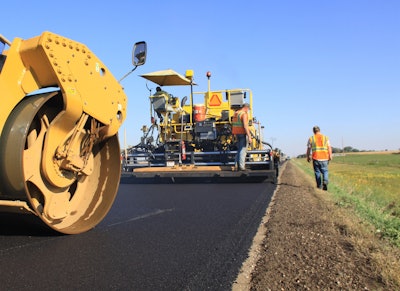 The National Asphalt Pavement Association is leading a social media campaign to push for federal funding for highway construction as a way to revive the economy.
NAPA is among the 11 national associations that make up the Highways Materials Group that has launched the "Highways Drive America" social media campaign.
"It's imperative that Congress adequately fund highway infrastructure," said Audrey Copeland, NAPA president and CEO. "Investing in highway construction will not only create opportunities to replace jobs lost during the pandemic but will also act as a major catalyst for economic recovery."
NAPA cites a University of Maryland study that says every dollar invested in transportation infrastructure brings $3.70 in economic growth.
Along with NAPA, the member associations of the Highway Materials Group are as follows:
American Coal Ash Association
American Concrete Pavement Association
American Traffic Safety Services Association
Associated Equipment Distributors
Association of Equipment Manufacturers
Concrete Reinforcing Steel Institute
National Ready Mixed Concrete Association
National Stone, Sand & Gravel Association
Portland Cement Association
Precast/Prestressed Concrete Institute