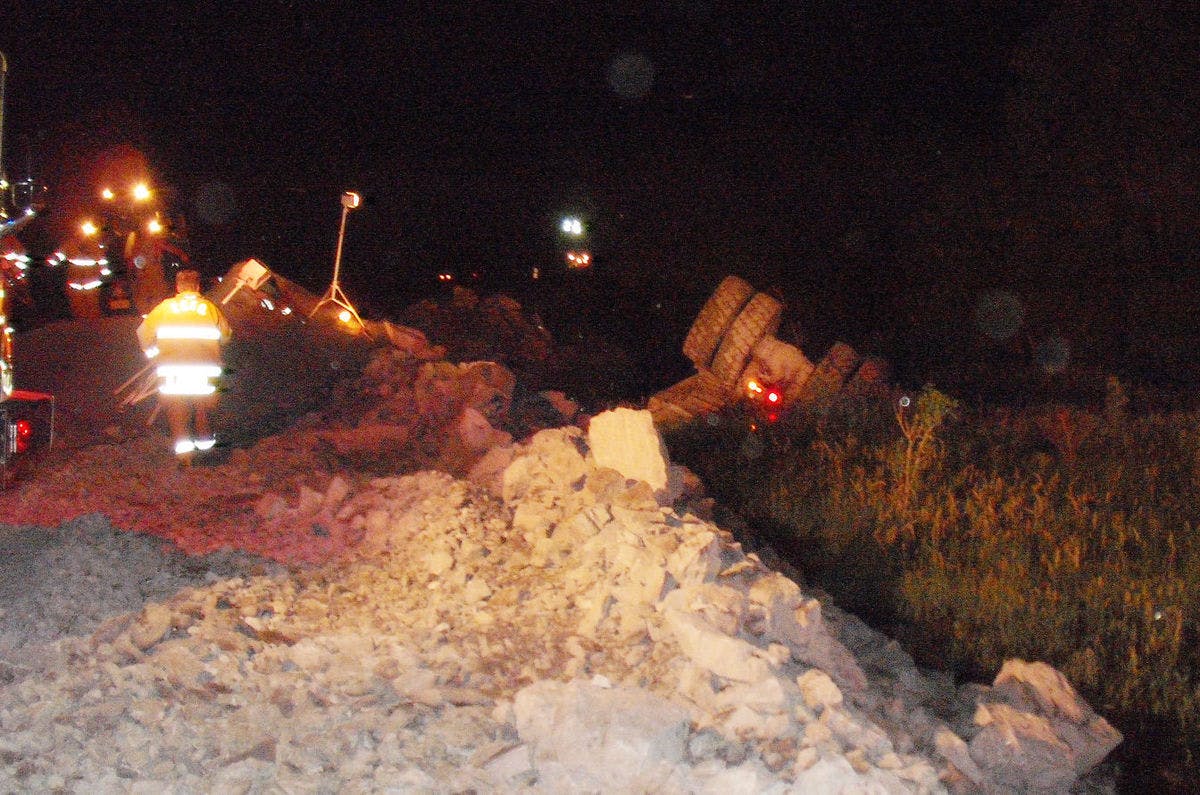 On July 7, the Nebraska Supreme Court upheld a Washington County District Court's ruling that Washington County is protected by sovereign immunity and can't be sued for the death of a quarry worker who drowned while working to raise a county road during the 2011 Missouri River flood, Pilot Tribune & Enterprise reports.
James McGauley, who worked for Martin Marietta Materials, was killed June 9, 2011, when the tires on the right side of the dump truck he was driving sank into the soft shoulder of the road, causing the truck to overturn into a ditch full of water. McGauley was pinned inside the truck and drowned.
McGauley's wife, Dawn McGauley, filed a lawsuit against Washington County and Martin Marietta in December 2012 and filed an appeal in June 2016. In its ruling, the Nebraska Supreme Court noted that Martin Marietta had warned its workers about the conditions during safety meetings on several occasions prior to the accident. "The evidence shows that, at the safety meetings, drivers such as McGauley were specifically warned to stay off the soft shoulders and to approach them slowly," Justice Max Kelch wrote, the news agency reports. McGualey had attended those meetings, and had backed up and unloaded his dump truck dozens of times on that road.
According to the news agency, Washington County officials testified in May 2016 that they gave Martin Marietta oral permission to do the work, because the county lacked the resources and equipment to raise the road. Officials also said that part of the agreement was that Martin Marietta was to accept full responsibility, but Martin Marietta denied that claim. The court ruled that the county's decision to allow Martin Marietta to build up the road was a discretionary function not subject to the Political Subdivision Tort Claims Act.