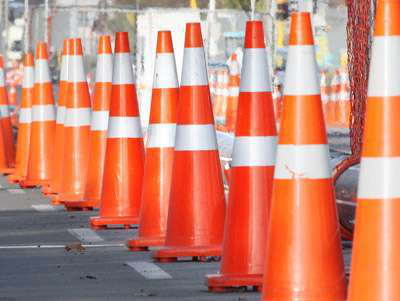 In a recent report from WJBF TV, Georgia Department of Transportation (GDOT) workers asked drivers around the state to consider the high risk they put road workers in when they drive fast through work zones.
The message comes after several deadly accidents occurred in work zones in the Central Savannah River Area, the station reports. DOT employees say it takes a special kind of focus to do the job when one step in the wrong direction could cost them their lives.
"Imagine what it would feel like to have a car go by 65-75 miles an hour, when you're working a foot or inches away," Kyle Collins, District Communications Officer, told the news agency. "If you were out on the interstate right now, some of the contract work we've got going on where the lanes are a little tighter, they are doing some sawing activity… yes they may be simply a foot or two from a passing vehicle."
DOT workers gets lots of road safety training and are used to working the roadways, but they can never know what a driver is thinking or if the driver is distracted. Plastic cones only warn drivers of road work, they won't stop a car from entering the work zone.
"I've had employees flagging in their flagging stations, and vehicles come through their flagging stations, where they've had to drop their paddles, drop their flags, run to the wood line to keep from getting run over," Area 4 Maintenance Manager Jay Glisson told the news agency.
So, the Georgia DOT workers are asking drivers to slow down the next time they pass a work zone, because they want to make it home for dinner just like the drivers do.
"The traveling public just needs to be aware that, when they do see work zones, that they are people's mothers, brothers, sisters, dads working there" Glisson told the news agency. "They want to go home and see their families just as much."
Georgia enhances the penalties for anyone committing traffic violations in a work zone. Violators could get a ticket for up to $2,000 and spend a year in jail.