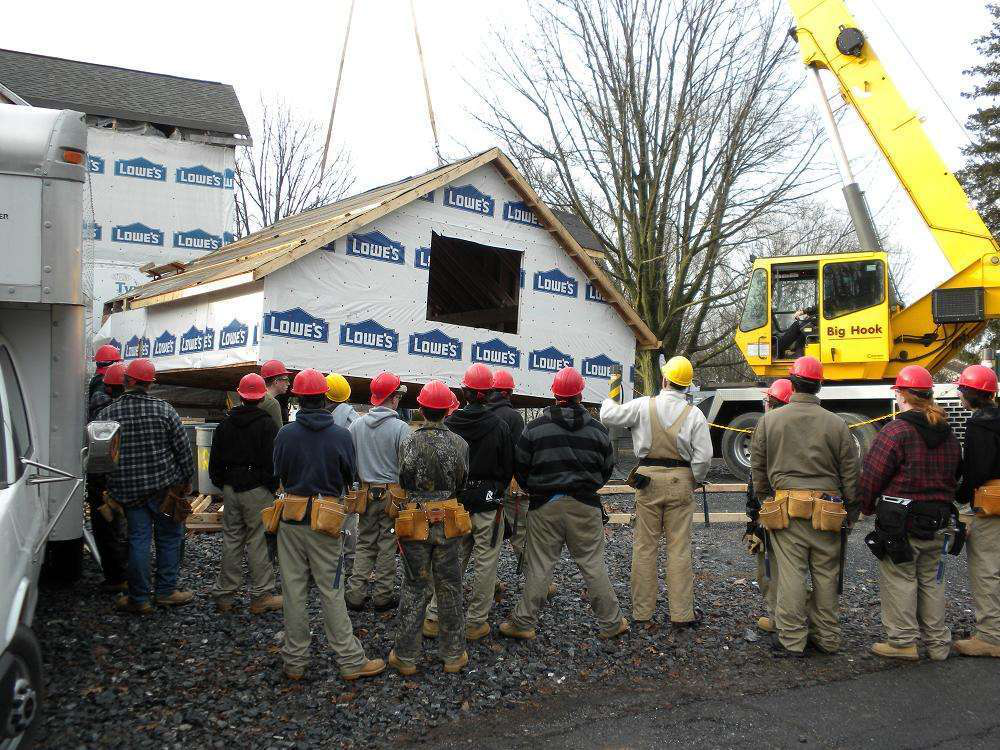 Through the end of this month a vocational school in Fredrick, Maryland is offering students the opportunity to get a taste of the industry by shadowing its construction training program.
The Fredrick County Career and Technology Center (CTC) is the home of several construction technology programs. Each year, the CTC gives its construction students hands-on training in building a project home.
Inspired by the shortage of skilled workers impacting construction companies across the U.S., the CTC wanted to reach local high school students before they graduate to make them aware of the opportunities a career in construction holds, according to a report from the Fredrick News-Post.
So, the CTC is inviting them to sit in on classes as well as shadow instructors and graduates of the construction programs.
Kevin Sharrer is a graduate of the CTC's two-year carpentry program and owns his own business, KLS Home Improvement. He says he's seen the impact of the skilled worker shortage personally and benefited from the CTC program when he hired a recent graduate to his crew.
"That gives you a real hands-on experience in building a house," Sharrer told the News-Post. "You can learn skills that can lead to better positions in a company or even to start your own business."
A survey released by Associated General Contractors of America in September found that 74 percent of contractors are having trouble finding skilled workers.
The most vocal, and most well-known, proponent of ending this shortage through reaching out to students has been the star of TV's Dirty Jobs, Mike Rowe. Rowe contends that for too long, educators and parents have equated construction jobs with failure and that trend needs to be reversed.