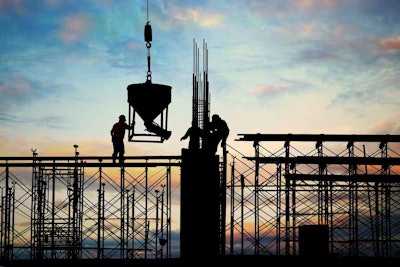 The U.S. received a stronger-than-expected jobs report Dec. 6, with the Labor Department's announcement of 203,000 jobs added in November and a 7 percent unemployment rate—the lowest in five years.
A big chunk of those gains came from the construction and manufacturing sectors which added 17,000 and 27,000 jobs respectively.
USA Today has filed a new report examining the importance of these sectors' gains, noting that their success sends "ripples through the economy."
The reason behind that is twofold. For one, more home building leads to more sales and production of furniture and other goods for the home, according to the report. And two, because workers in middle-wage sectors like construction and manufacturing tend to spend the money they earn, the growth of those workforces provides a bigger boost to the overall economy.
Since June, the U.S. construction workforce has grown by 60,000 and Associated General Contractors chief economist Ken Simonson told USA Today he expects it to grow by 300,000 in 2014.
Simonson said the reason for optimism comes from the fact that the housing recovery and energy boom are spreading to more and more states and that "contractors can no longer meet demand by simply piling more hours on existing workers."