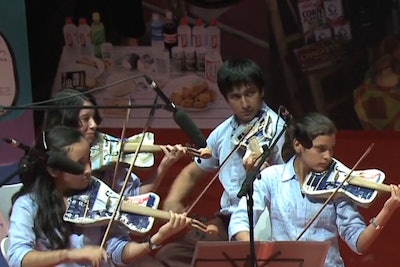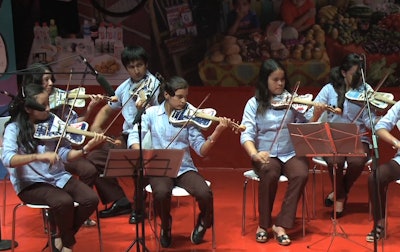 With all the doom of schoolhouse shootings and the gloom of the Mayan apocalypse deferred, perhaps we should end this year and begin the new one on a positive note: A Paraguayan childrens' orchestra built from materials scavenged at the landfill.
If next year the rest of the world blows itself to kingdom come, I have a feeling these descendants of the Mayans will still be around. And still making music.
Because they love their children, they'll do just fine.
[vimeo 52129103 nolink]