It's a really nice feeling giving somebody something you know they'll not only admire but also actually regularly use. Today's gift falls squarely into that category.
I'd argue that everybody needs a good everyday carry knife. One that's easy to open and close, stays sharp and won't break the bank. Here are the two knives I'd recommend you put in somebody's stocking this year.

First up is the Kershaw Cryo. This is the EDC knife that I use personally and have successfully gifted on a few occasions to rave reviews. Beyond an excellent stainless steel design, the Kershaw Cryo is a great all-purpose knife that stays sharp for a really long time through lots of different uses.
Plus, it has a feature Kershaw calls Speed Safe that lets you quickly flick the knife open with one hand. Maybe the best $30 you'll spend all year.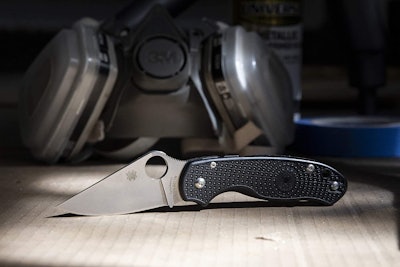 If you're looking for something a bit more pricey, I'd go with the Spyderco Para 3. This knife features a compact design and a blade made from carbon steel. It's a bit more lightweight than the Kershaw above, but like the Kershaw it also has a one-hand opening mechanism.