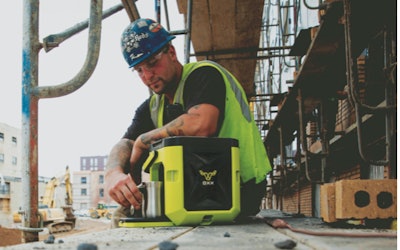 There's no need to resort to the local gas station when you need that quick cup of morning joe anymore.
Instead of the bottom-of-the-pot fare that's been sitting there since 4 a.m., make sure your cup is freshly brewed with the Coffeeboxx Single-Serve Coffee Maker by Oxx.
This is no novice coffee maker. It's made of high-impact, "power-tool grade plastics" and weighs 12 pounds; in fact, Oxx says the crushproof chassis is capable of withstanding 2,000 pounds and easily stores with the rest of your tools.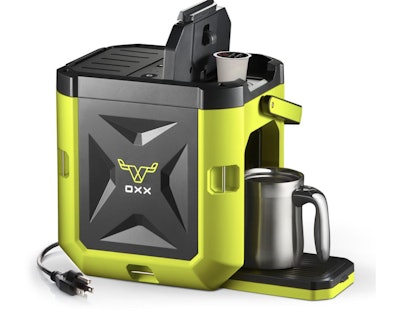 Integrated carbon water filters and sealed connections on the unit keep dust and water out. Plug the Hi-Viz Green unit into a jobsite outlet, generator or your pickup's 120-volt outlet.
Use the K-Cup of your choice to brew an 8-, 10- or 12-ounce cup. With an 84-ounce removable water reservoir, there should be plenty for a first round. Feeling like soup or oatmeal? The unit also has a separate hot water spout.
Featuring a rubberized handle and 16 steel tie-down locations, the unit also has a 3-foot retractable cord. The fold-up drip tray stows away for transport.
The Oxx Coffeeboxx retails for $200, but we've seen sales as low as $120 at Home Depot.