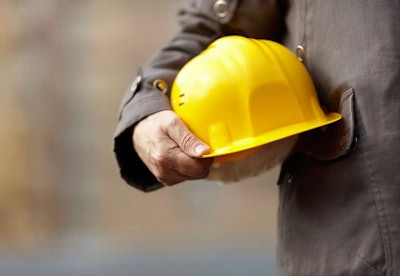 The yellow hard hat, the iconic headwear of beloved cartoon character Bob the Builder, is on its way out in the United Kingdom. BuildUK, an construction consortium, is now shunning the traditional yellow hard hat in favor of a color-coded system that quickly lets observers know who's in charge and who's a newbie.
Under the new system, which the association would like to see implemented on all new construction sites, a black hard hat (or what the British call a "helmet") signifies the wearer is a supervisor. An orange hard hat is worn by crane operation signalers and riggers. A white hard hat goes on site managers, those responsible for moving construction equipment and vehicles on a site, and what the group calls a "competent operative." And blue? That's for visitors and any others not falling into any of the above categories.
The system, aimed at safety, is designed to quickly let everyone on site know who's who. It will be formally introduced in January, and according to a report from the Daily Mail, has also been adopted by Highways England, the country's national transportation agency.
BuildUK was created in 2015 as a result of a merger between the National Specialist Contractors' Council and UK Contractors Group.