Though we're less than two weeks out from Father's Day, if you're like most people, you still haven't gotten a gift for dear old Dad.
If you're stumped as to what best fits the construction pro or tradesman on your list, look no further than ours. We've rounded up eight of the best gifts a dad could ask for.
And at the end we've included one more gift that isn't quite ready to ship. But boy would it be a welcome addition to any garage. Get started below.
Smaller tool pouch holds what you need without weighing you down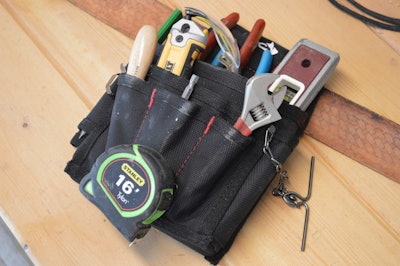 Nothing wears you down faster than running around with 15 pounds of tools in the pouches of a gargantuan tool belt. Husky, the house brand for Home Depot, has come up with this small and convenient 9 Pocket Maintenance Pouch that will hold just about everything dad needs for a specific job.
It has a steel clip for tape measures, a T-chain tape holder, plenty of loops to hold screwdrivers and small tools and enough pocket space for a handful of screws and nails. The hook-and-loop flap in back accommodates wide or narrow size belts so you can strap it on with a regular belt for pants or use a wider tool belt. About $11.
Cat S60 smartphone with built-in thermal imaging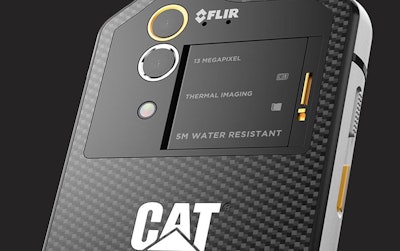 Dad might already have a smartphone, but does he have a smartphone with a built-in FLIR thermal imaging camera?
The answer is no, because Cat's new S60 is the only phone that can make that claim. But this Cat doesn't just house a fancy camera. It's also the fastest and most rugged smartphone Cat has produced yet. It runs Android, has a 4.7-inch screen, can survive just about any drop you throw at it, is waterproof and can be used with wet gloves.
The S60 will run $599. You'll have to slip Dad an IOU though since this bad boy doesn't go up for pre-order until July at the Cat Phones website. You can read more about the S60 in our overview here.
This Casio smartwatch makes Apple's seem wimpy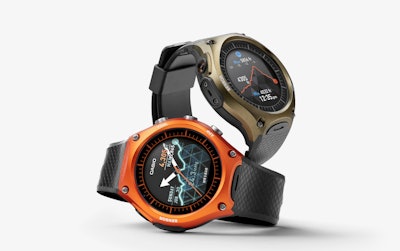 The Apple Watch is, at this moment, the top-rated smartwatch you can buy. But not everyone can wear an Apple Watch to work because they're pretty fragile devices. They're not waterproof, scratchproof—anything-proof, really.
Casio's Smart Outdoor Watch on the other hand is an Android Wear smartwatch with extremely rugged specifications. With 50-meter water resistance and military-grade drop, shock and vibration resistance, this rugged watch makes a pretty great partner for the S60 above.
Beyond its built-in compass and bevy of other sensors, another really cool feature of this watch is that it has two display modes: full-color, to take advantage of all your Android notifications and apps, and a monochrome mode that saves battery while still displaying the time.
You can pick up the Smart Outdoor Watch for $500 at the Google Store.
Bosch GLL 30 laser perfect for household remodels and light construction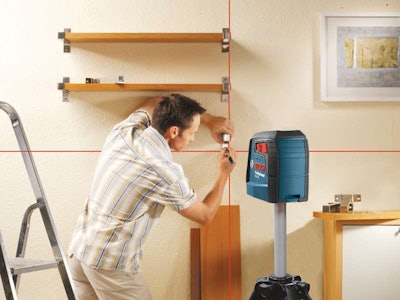 You can spend a bundle on sophisticated construction lasers for field work and machine applications, but the same basic technology can be had for as little as $70 for less demanding work around the house.
Case in point, the new Bosch GLL 30 self-leveling cross line laser projects high visibility cross lines with a range of 30 feet within 5/16-inch accuracy. An integrated, one-switch locking pendulum locks lines at any angle for measurements other than plumb or horizontal.
The laser comes with a universal mounting clamp that enables you to secure to a variety of surfaces and a threaded insert for tripods. It is powered by two AA batteries.
STEEL: From Mine to Mill, the Metal that Made America
If your dad works with machinery, cars, or tools; or if he works in construction, engineering or architecture, he no doubt has some appreciation for the versatility and usefulness of steel.
This book by Brooke C. Stoddard will keep him engaged for hours. Part one takes you from the Biblical ramifications of the Iron Age to Japanese and Viking sword makers to the Bessemer process and how steel emerged as the backbone of our civilization. Part two and three delve deep into the history of steelmaking in England and American and show how we built the world's most advanced and prosperous civilization on the strength of this material.
All along the journey Stoddard helpfully explains the chemistry and metallurgy of steel in very and easy to understand terms. All in all, an enjoyable and fascinating book by an excellent writer and historian. Quarto Publishing Group USA. Available on Amazon for about $27.
Like a skid steer, new OtterBox iPhone case lets you add useful attachments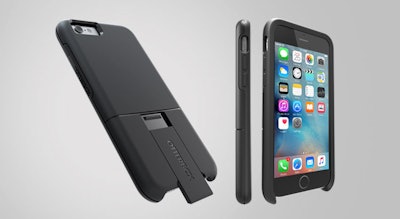 Maybe you don't want to buy a bulky, rugged smartphone, but you'd still like to provide a bit of protection for your iPhone. For years, Otterbox cases have been the most recommended brand to do just that, and the company has just released a new case system that makes that protection even more useful through the use of a litany of available attachments.
At the core of the new Otterbox uniVERSE System is a slim but rugged case with an insert on the rear that allows for the attachment of accessories like a Bluetooth speaker, an armband, extra battery, infrared camera, camera lenses and even a wallet.
The case itself runs $50 and the attachments vary in price from $40 and above. You can check all of the possible configurations out at the Otterbox website.
A new pair of Keen work boots is always a welcome gift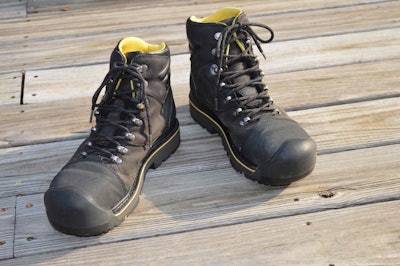 In his review last year, executive editor Tom Jackson called these Keen Utility Milwaukee WP work boots the best he's ever worn. They offer extremely comfortable steel-toe protection and a lot of support. They run about $200 at various retailers.
But if pops is looking for a more casual steel-toed offering, look no further than the Keen Destin. (You can read our review here.) This skater-inspired work shoe is a perfect fit for mechanics, offers a comfortable toe box and is extremely rugged. It's offered in mid and low models and run between $100 and $150.
The Weber Kettle is a timeless and time-tested grill master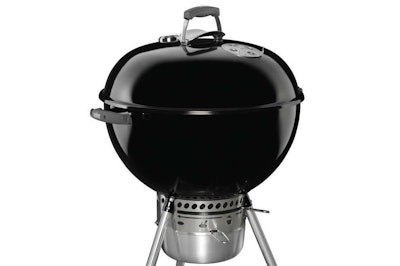 If your dad is in the market for a new grill and prefers the taste of charcoal on his meat, look no further than the Weber Kettle.
At only $149 with a 26-inch circumference, there are fancier and larger grills out there, sure. But nothing is easier to cook on while producing as consistent results as the Original Weber Kettle. (Be sure to grab a charcoal chimney while you're at it for easy lighting.)
Ultimate Toolbox is the best use of an old oil drum we've ever seen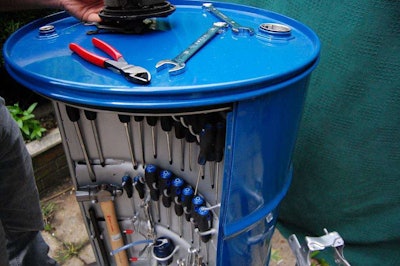 And finally, we thought we'd feature a really cool idea that hasn't quite yet come to market.
This invention comes to us from Richard Sink, a car repair shop owner from the UK. Richard takes old oil drums, cuts out a panel on the front and installs a rotating panel inside that neatly organizes a whole mess of tools. He then reinstalls the cut panel as a slick sliding door. Not only does this thing look incredibly cool, but thanks to its wheeled mobility and tall organization method, it's an extremely convenient take on the toolbox.
No word yet on pricing or availability as Richard is still trying to secure investors and manufacturers. But keep an eye out and check out the demo of the toolbox below.