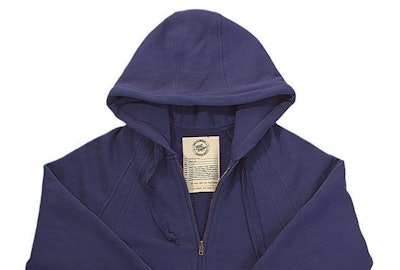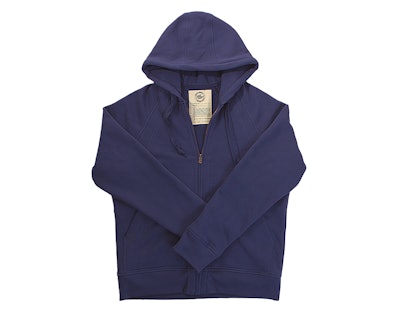 Hoodies might be one of the most versatile pieces of clothing man has ever created. They're fairly ubiquitous this day and age, no matter the season, due to their comfort, function and style. Tennagers love them but they also make great work clothes as well because they're light but still protective and warm.
The problem with bringing a hoodie to a jobsite is that quality hoodies are hard to come by. They're just sweatshirts with zippers and jackets after all. But what if we told you an American company wants to change all that?
Flint and Tinder is a company after the old days of sweatshirts. The days when that sweatshirt your pop got in the Navy not only lasted 30 years but looked just as good as it did when it was made—if not better. And so, the 10-year hoodie was born.
These hoodies are sewn here in the states (the tags, labels and the fabric itself are all 100 percent American) and are guaranteed to last at least 10 years. The hoodie features a three-piece construction in the hood itself for durability. And here's the cool part: the name of this shirt is its guarantee. If at any point in the first 10 years of the hoodie's life it "rips, tears, or otherwise comes apart at the seams" you can send it back to Flint and Tinder and they'll mend it for free. Pretty nice.
To get this project rolling, the company launched a Kickstarter campaign and have raised 10 times the $50,000 backing they needed with more than a month to go in the drive.
Of course with a quality sweatshirt being made by a small company, the price is a bit more than you'd typically pay for a hoodie: $90. However, Frank and Tinder has a good point: designer brands sells their hoodies for $100 or more and even a good hoodie from Nike will cost you $70. Seems to use the extra few bucks for this craftsmanship and guarantee are well worth it.