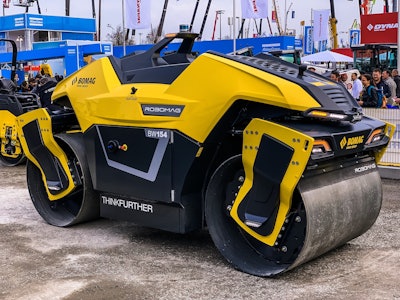 As part of its exhibition area at the Bauma show in Munich last week, Fayat Group showed off an autonomous tandem roller.
Dubbed ROBOMAG, this BOMAG concept machine uses LiDAR, GPS and other positioning sensors to work independently within a defined work area, BOMAG says.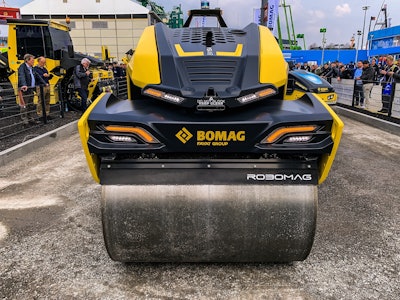 As you can see in the quick video of the machine in action below, it kind of looks like a giant Roomba when it's in action.
Beyond working in full autonomous mode, operators can also control the machine remotely or set it to follow manually-entered movement patterns, Fayat says.