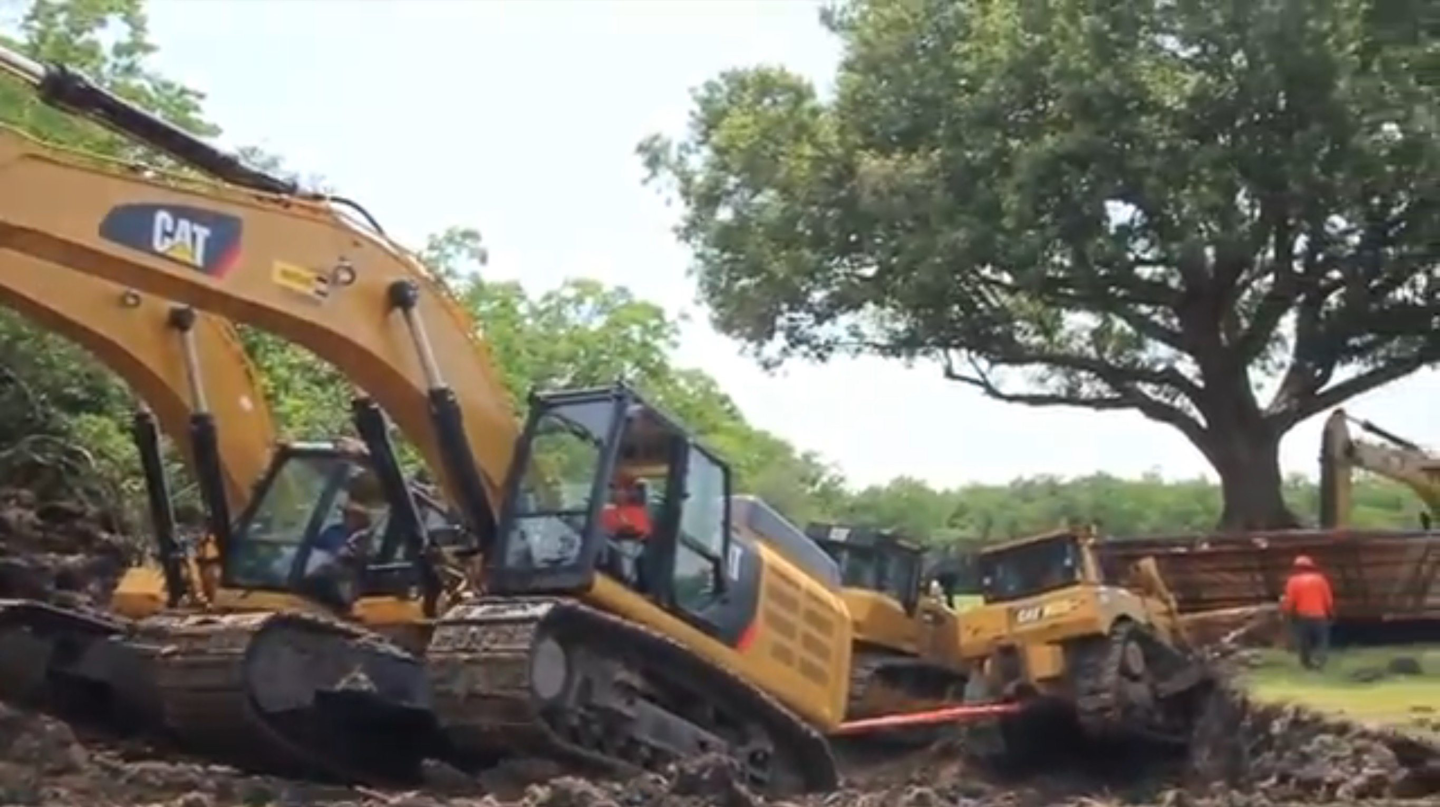 Who knew an old tree could make for such a fun video?
According to the YouTube description for this video, in 2012, League City, Texas, officials decided to finance the relocation of the Ghirardi Compton Oak, a 56-foot-tall tree that is more than 100 years old with a beautiful canopy that is more than 100 feet wide. The tree's original location would have put it in danger to to a road widening project.
But it was no easy task. Weighing in at 518,000 pounds, the job took Hess Landscaping Construction just under a month to complete and the entire quarter-mile-long move is chronicled in the video below. Some really impressive stuff.
And just in case you're interested in how the tree is doing, though many trees don't survive such a relocation, the Ghirardi Compton Oak has made it thus far and is the centerpiece of a new park. However, according to a 2014 report from the Houston Chronicle, the tree was showing signs of a deadly and untreatable disease called Hypoxylon canker. The good news is that Hess Landscaping was able to come back in and do some drainage work that caused the disease to begin retreating.