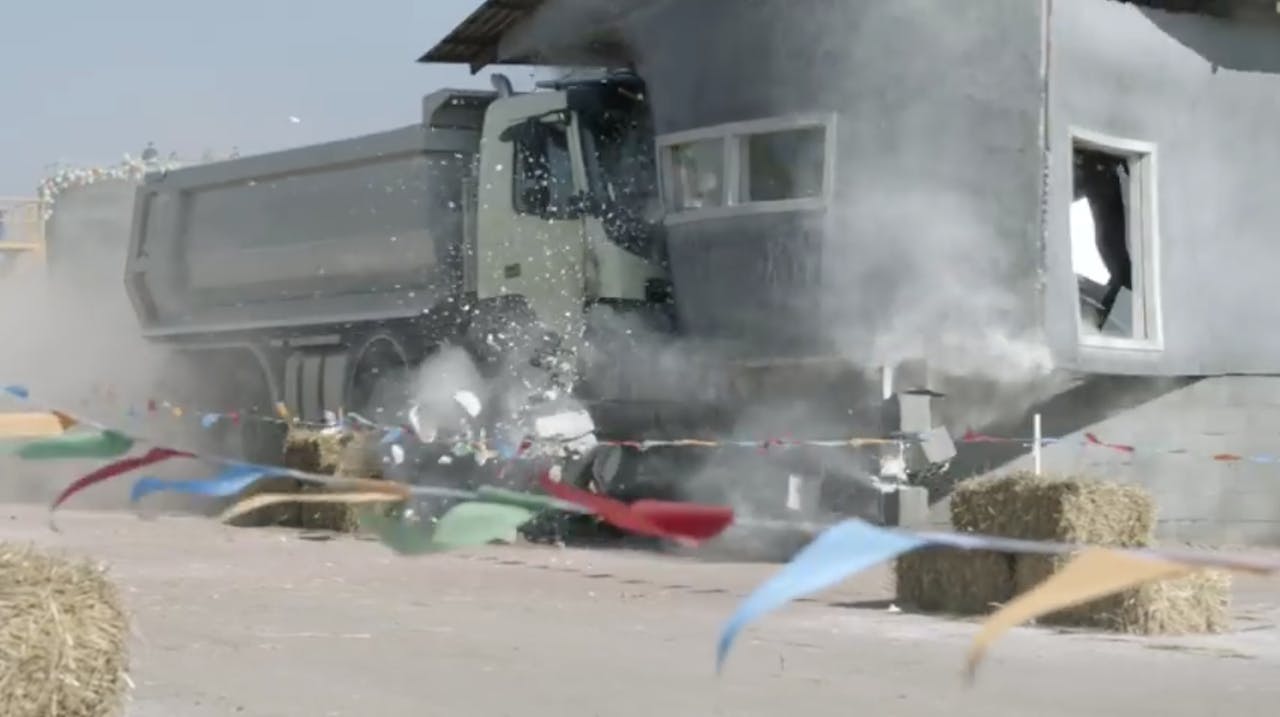 To prove the toughness of its FMX line of vocational trucks, Volvo recently filmed an ad starring a 4-year-old girl named Sophie at the controls of a dump truck. Remote controls, that is.
Things start out smooth enough for Sophie, but quickly turn chaotic as the truck veers through a water pit before careening over and tumbling down a hillside. And that's before she drives the truck straight through a small building.
There's definitely some creative editing going on here so it's not entirely clear whether Sophie was at the controls the entire time, especially with all the donut-spinning at the end. But it's still a fun ad. Sophie is adorable, plus who doesn't love to see a dump truck used as a tank? Check it out below.