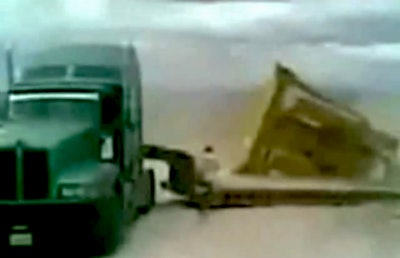 Backing up can be difficult. Especially when you're backing a semi down a slope with a bulldozer trailered.
This particular driver gets moving a bit too fast down the slope, the trailer jackknifes and everyone's week is pretty much ruined in a matter of seconds. Seems like he would have benefitted from Ford's new whiz-bang backup assist feature.
So watch the video below and remember there's nothing that can possibly happen in the next few hours that could possibly make this long weekend as bad the day these guys ended up having.