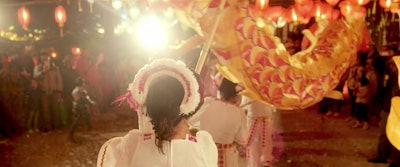 It's got to be a hard thing to make an interesting ad about a generator. Let alone one that's kind of beautiful and highlights the power (pun not intended) of something that a lot of us take for granted.
But that's what Caterpillar has managed to pull of in the latest video in its series of Built for It Trials. The video takes us to the Yuhu Village, nestled in the Jade Dragon Snow Mountain in China's Yunnan Province. We see residents preparing for a special Chinese New Year celebration that will require thousands of lanterns symbolizing prosperity and good fortune for the year ahead.
It's all powered by a single Cat electric generator. And while the machine is certainly impressive, the brilliance of the ad is that it's focus is on what the machine makes possible for a place that had never seen a display like this before. Check it out below. By the way, the song is "Stormcloud," by Chris White and Ben Cocks. You can listen to the full song just below the video.