No. 2 Video of 2015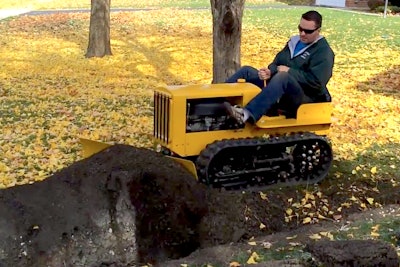 It's not every dad that loves heavy equipment and tinkering so much that he builds a bulldozer for his young son. Which is why we thought YouTube user Ryan M deserved everyone's attention.
After seeing a kid dig a trench with an amazing mini RC excavator last week, we thought we had seen the pinnacle of childhood happiness. But upon seeing this mini Caterpillar Model Twenty Two zip around this guy's yard pushing dirt, and then seeing his kid plow some snow with a huge grin, we realized that as cool as remotely operating a mini-ex is, there's a lot to be said for driving from the operator's seat.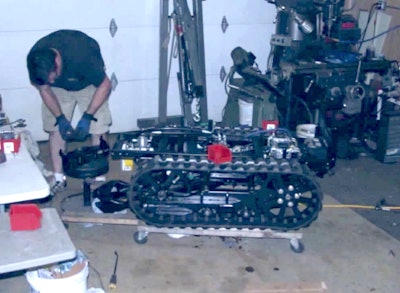 According to Make:, Ryan built this dozer from scratch, using the hydraulic drive system of a zero-turn mower and the 12.5-horsepower engine of another. As you can see in the image below, he designed the look of the mini dozer to match Cat's vintage Twenty Two tractor using CAD software. If you'd like to retrace the entire lengthy build process, you can check out Ryan's many posts to The Garage Journal forum. The guy has skills.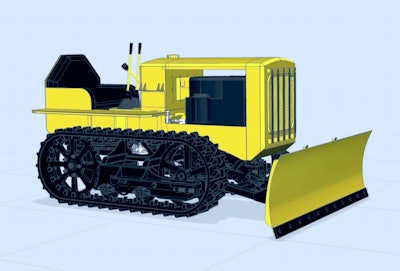 Below, you can watch a time lapse of Ryan building the dozer and a few videos of he and his son operating it. He even joins a tractor pull with it. Sure looks like a lot of fun. Hey Ryan, can we come over?