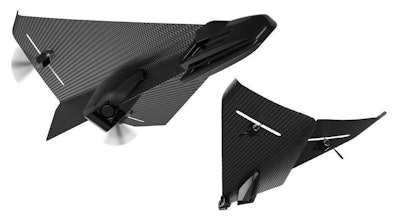 One of the best, and perhaps worst, things about drones is that they blur the line between tool and toy. It's why drones, or Unmanned Aerial Systems, are in such a regulatory gray area. Despite their great potential to be used for both good an bad ends, the Federal Aviation Administration underestimated the technology years ago and decided to apply suggested guidelines to the aircraft originally created for model airplanes, rather than actual laws.
The agency's decision, however shortsighted, is understandable though. After all, the only thing separating drones from model airplanes in most cases is a camera. And while we're currently dealing with regulatory frustrations, the bright side is that these similarities make the technology very accessible. Anyone can build their own drone kit just as model aircraft enthusiasts have done for years. Likewise, makers of R/C airplanes and helicopters have begun attaching small cameras to their products, instantly transforming them into drones, thus making entry prices very low.
The newest, and by far coolest, toy drone that could actually be put to work is the Carbon Flyer. According to manufacturer Trident Design, the Carbon Flyer is the first drone made completely of carbon fiber, the same super-strong material many sports cars and military and commercial aircraft are made of.
Seeing as how the material is 100 times stronger by weight than steel, Trident says the Carbon Flyer is indestructible.
In its current state, the Carbon Flyer looks a lot like a paper airplane made out of carbon fiber. It's got a 720p camera and is controlled by Bluetooth from your smartphone up to 240 feet away.
Those are definitely toy-like limitations, but there's no reason this design can't be scaled with autonomous navigation and a radio frequency remote control. If that happens, it's hard to imagine a more perfect design for use in harsh environments like construction jobsites or the unforgiving landings that surveying fosters.
Plus, the Carbon Flyer has some features that might make it a viable solution for some construction companies looking to do some short range jobsite observation or project progress photography. The drone has two engines, making it very maneuverable, and it can be flown with one hand. Trident was even smart enough to design it to support swappable batteries so you don't have to stop flying when the drone loses power.
Trident has successfully funded manufacturing of the drone and it will retail for $149, though there are some early bird deals at the company's Indiegogo page. You can watch video of the drone in action below.