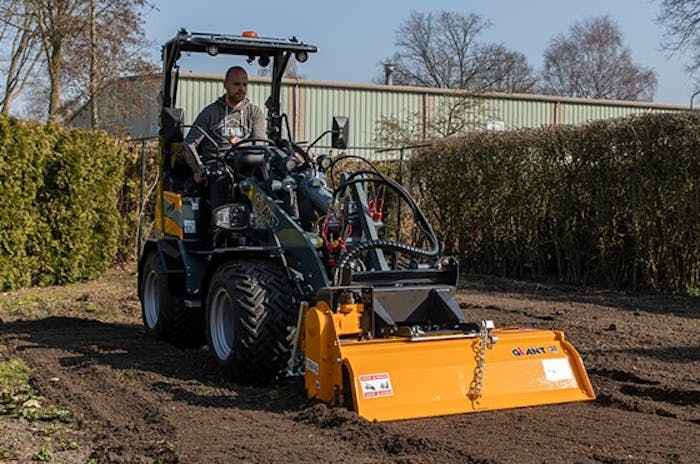 Tobroco-Giant
Tobroco-Giant's new G2300 HD and G2300 X-tra HD articulated compact wheel loaders are designed to be powerful enough to tackle earthmoving tasks yet remain compact enough to tow without a permit and enter narrow openings.
The company also touts their versatility, able to use more than 200 attachments.
The new G2300 HD weighs 5,070 pounds and can lift up to 3,638 pounds.
The new G2300 X-tra HD weighs 5,181 pounds and can lift up to 4,850 pounds.
The company says the loaders are light enough to tow with a car trailer and can fit through narrow pathways with their 42.5-inch width.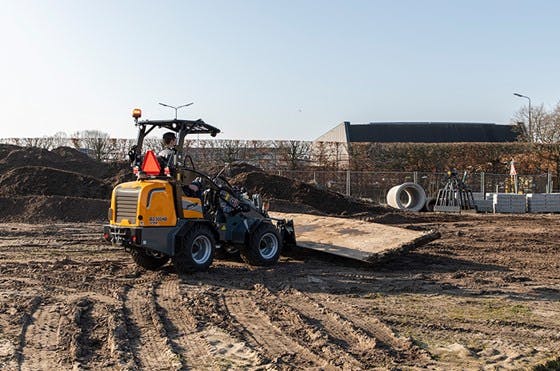 The Tobroco-Giant G2300 X-tra HD has a lift capacity of 4,850 pounds.Tobroco-GiantThe models run on a 26-horsepower Kubota diesel engine that meets Stage V emissions standards, which are the latest European standards and also comply with U.S. Tier 4 Final.
For earthmoving, the loaders get a tractive force of 16,964 foot-pounds. That is achieved with hydrostatic four-wheel drive and 8-ton axles that have limited slip differential.
Tipping loads are 3,516 pounds for the G2300 HD, and 4,982 pounds for the X-tra model.
Lift height is 9 feet 3 inches inches for the HD, and 8 feet for the X-tra.
The loaders come standard with a safety roof. Optional folding safety roof or full cabin are available. The roofs and cabin meet international ROPS/FOPS standards. The cabin option features a curved windshield and an operator's station surrounded by windows. The operator stations are designed to be comfortable to reduce fatigue. The adjustable seat is mechanically suspended, and control instruments and the joystick are designed to be smooth and easy to use. The steering column can be adjusted.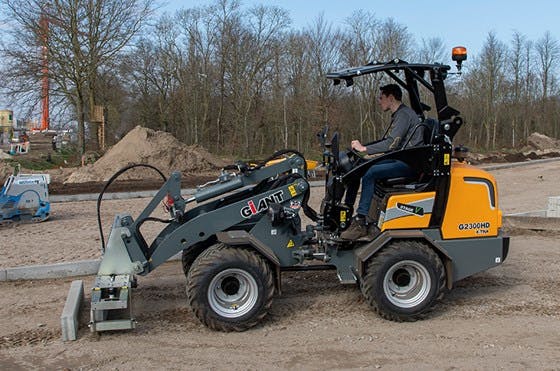 The Giant G2300 X-tra HD weighs 5,181 pounds and is 42.5 inches wide.Tobroco-GiantTobroco-Giant says the loaders are compatible with more than 200 attachments the company offers, such as buckets, sweepers and snowblades. The company says the attachments are designed specifically for the machines to ensure high performance. The loaders come standard with a hydraulic quick attach system.
Hydraulic flow is 10.6 to 17 gallons per minute. Max speed is 12.4 mph.
Other features include a rear tow coupler, halogen front work light, cyclone filter and oil cooler.
The loaders can also be equipped with the company's Stabilo-system, which reduces chassis movement when riding over obstacles, making for a smoother ride while also stabilizing loads.
Electric loaders coming
The Giant 2200E electric wheel loader is just hitting the market in the U.S., John Bostwick, West Coast sales manager for Tobroco-Giant, told Equipment World last week during the Condex equipment show. Along with the standard configuration, G2200E X-Tra and G2200 Tele electric telescoping units are also planned. The units will join the company's current offering of its electric G2700E.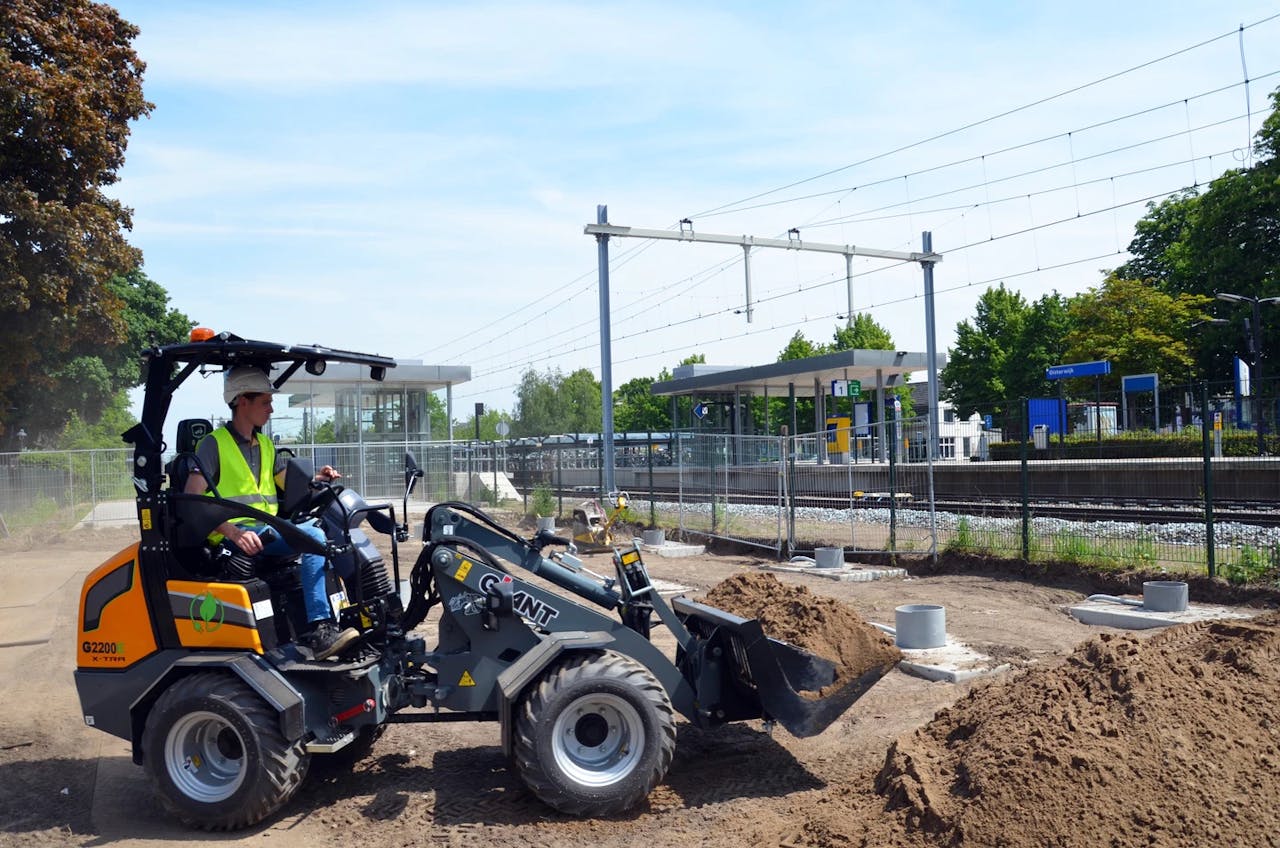 Tobroco-Giant G2200E X-tra electric articulated compact loaderTobroco-GiantThe 4,850-pound G2200E is powered by a 240-ampere-hour/48-volt lithium-ion battery, has a lift height of 111.2 inches and a 3,200-pound tipping load. The tipping load of the X-tra model will be 4,350 pounds.
According to sales literature passed out at the show, Tobroco-Giant will introduce several electric models throughout its lineup, including versions of the G1100E, G1500E, G2500E, G3500E and the GT5048E.
Working from its U.S. base in Cedar Falls, Iowa, the Dutch company has seen demand for its products here escalate. The North American operations import all of the company's diesel and electric loader models, according to Bostwick.
"We've stepped up our expansion into the U.S. significantly in the past year," Bostwick says.
G2300 loaders in action
Check out this video of the G2300 loaders by Tobroco-Giant:
Equipment World Chief Editor Marcia Doyle contributed to the report.