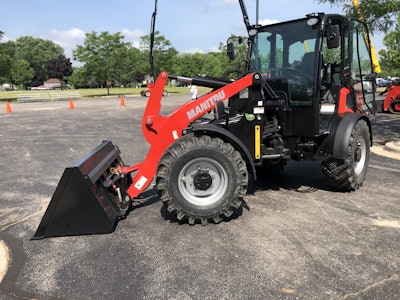 Manitou Group will close its plant in Waco, Texas, next year and consolidate operations at its South Dakota location.
The plant, which employs 148 people and produces articulated wheel loaders and forklifts, is scheduled to close at the end of March. Manitou says it will assist those workers with job searches.
The articulated loaders will be produced in Yankton, one of two Manitou factories in South Dakota. The other S.D. plant is in Madison.
The consolidation will create 50 new positions in Yankton, the company says. The Waco plant's forklift operations will be relocated to Beaupréau, France, with products shipped to Baltimore, Maryland, as imports.
The U.S. plants are part of the Manitou North America subsidiary, headquartered in West Bend, Wisconsin. Parent company Manitou Group is based in France. The North American operations include skid steers, compact track loaders, articulated wheel loaders, telehandlers and forklifts under the Manitou, Gehl and Manitou by Mustang brands. Manitou also manufactures telescopic and articulated mobile elevating work platforms.
Manitou says the changes will streamline its U.S. operations and "will allow the Group to boost its performances to always maintain innovation and service to U.S. customers for the future. Strengthening the Manitou Group position in the U.S. remains its key market strategy target."