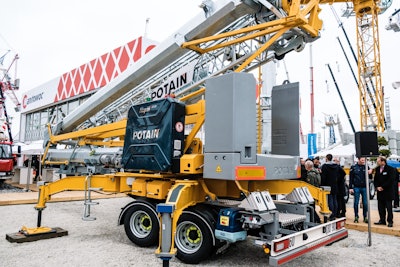 Alongside several other new crane introductions at the 2019 Bauma trade show, Manitowoc previewed one more scheduled for a 2020 release.
Manitowoc says the Potain Hup M 28-22 is its first Hup lineup crane to prioritize mobility. The crane will launch as the most compact crane in its class at only 38 feet long when folded.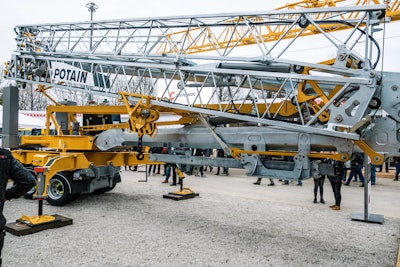 The crane also features double steering axles, a 28-meter jib and 16 configurations for a high degree of flexibility in adapting to a range of applications.
The crane has a maximum capacity of 2.2 tons and can lift 1,875 pounds at the jib end.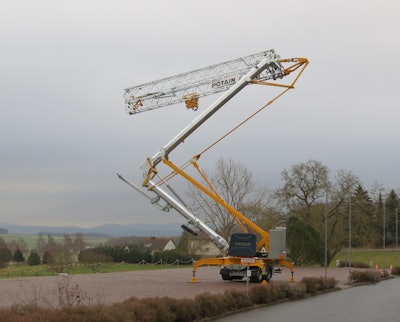 It is controlled through an ergonomic remote control unit with a large, color screen with intuitive navigation.