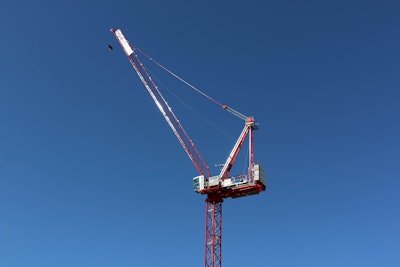 Manitowoc has launched a new range of winches for its Potain tower cranes offering more hoisting speed choices, optimized energy consumption and lower operating costs.
The new winch models are: the 75 HPL 25, 75 HPL 30, 75 HPL 35, and the 75 HPL 40. The winches have rope capacities ranging from 539 to 956 meters.
Manitowoc says these new winches not only offer lifting speeds that are up to double those offered by the older 75 LVF winch, but also creep speeds that are two times slower. The increased speed range along with a new motor brake management deliver faster construction times, improved driving comfort and more precise load placement, the company says.
Operating costs are reduced by less maintenance, power consumption and the winches' Power Control feature, which allows operators to limit the maximum electric power required for operating the crane without impacting low-load and no-load working speeds, Manitowoc says.