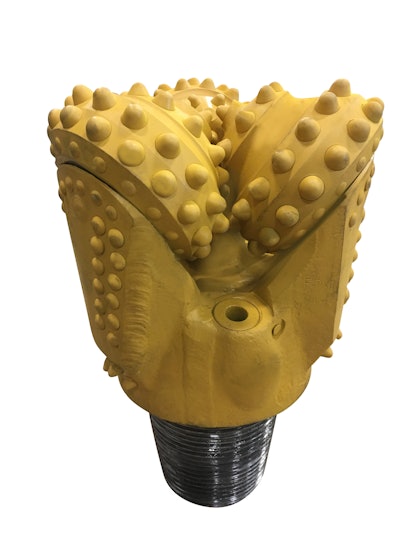 Cat has introduced a new line of Tricone Drill Bits the company says is designed for "the most severe rotary blasthole applications."
The range of bits can meet a wide range of drilling needs, with six diameters ranging from 6-3/4 inches (171 mm) to 12-1/4 in. (311 mm).
Cat says the bits' carbide shapes and cutting face arrangements "are optimized for high wear resistance and improved rock fragmentation, and the aggressive, long-lasting cutting structure delivers a superior rate of penetration."
The design of the bits prevent cuttings and unbroken rock ridges from inflicting severe wear on the cone. A new gauge row design improves resistance to diameter shrinkage.
The company says that these bits will last longer than competing bits and "have demonstrated significantly lower total cost of drilling in head-to-head tests conducted in copper, iron ore and coal mines."