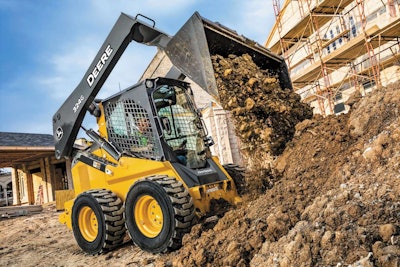 John Deere has announced that it will again double the length of its machine warranty across its entire lineup of compact equipment.
All Commercial Worksite Products, including compact track loaders, skid-steer loaders, compact wheel loaders and compact excavators, are now covered for two years.
The new standard warranty says that Deere will fix any defects in "materials or workmanship" up to two years after delivery or until 2,000 machine hours, whichever comes first.
"Extending our warranty across our entire lineup of compact machinery reinforces our confidence in the quality of the equipment we produce," says Graham Hinch, division manager, John Deere Commercial Worksite Products. "Backed by our robust dealer network, this added protection offers our customers peace of mind so they can focus on maximizing productivity and profits."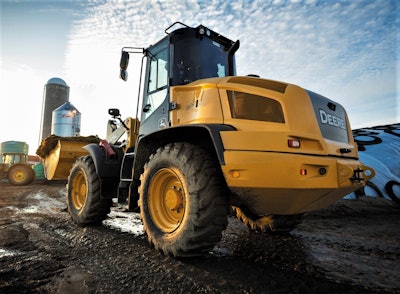 The company says complete warranty information can be found at your local Deere dealer or at johndeere.com.
Deere first introduced the two-year/2,000-hour warranty on compact equipment in 2016 for a brief time. But in the last year or so, Yanmar, Cat, Case and Wacker Neuson have introduced longer warranties of their own for compact equipment.
Like Deere, Case and Cat have upped their compact equipment warranties to a two-year/2,000-hour policy. The Case extended warranty covers its skid steers and compact track loaders while the Cat policy covers skid steers, compact track loaders, multi-terrain loaders and compact excavators. Wacker Neuson, meanwhile, has upped its warranty to three years/3,000 hours, though on skid steers and compact track loaders only. Yanmar recently introduced a four-year/4,000-hour warranty on compact excavators.