As post-World War II America was building its electrical grid and interstate system, Richard Elliott of Omaha, Nebraska, introduced his truck-mounted telescoping aerial work platform and crane.
Starting in 1948, he would build just one machine at a time, mounted on a conventional truck chassis. He would drive them across the United States stopping in cities along the way to demonstrate their function and versatility.
So began the beginnings of the Elliott Equipment Company, which is celebrating its 70th anniversary in 2018. The family-owned company is still based in Omaha and says it still hearkens back to its founding principles of quality, customer service and safety.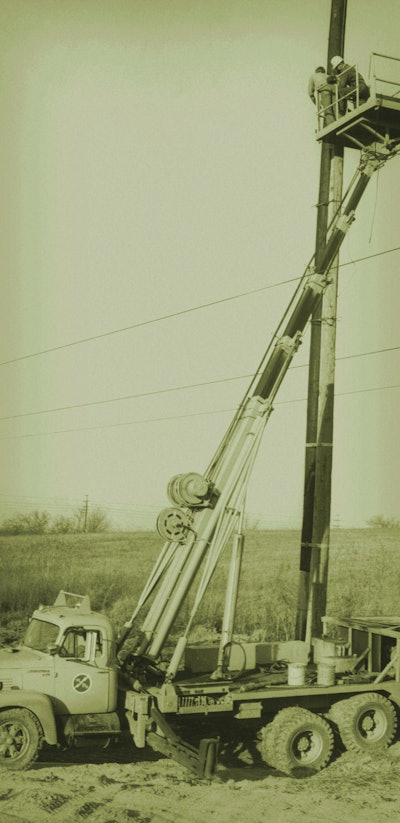 In 1948, electrical contractors and utilities bought Elliott's truck-mounted platforms and cranes for installing the nation's electrical infrastructure. State and municipal transportation departments began to use the Elliott HiReach for sign and light installations and maintenance on highways.
Today, the company manufactures over 50 models of truck-mounted cranes, aerial work platforms and digger derricks. Its machines are used in the utility, sign and lighting, public works, mining, telecommunications, energy and construction industries. Its products are distributed throughout the United States, as well as in Canada, Mexico, Puerto Rico, South America, the Philippines and Saudi Arabia.
"We are a family owned business and are proud of the relationships we have developed with our users over the years," says Elliott President Jim Glazer. "We are honored to celebrate this milestone and are excited about our future. We have a great team and our best years are definitely still to come."