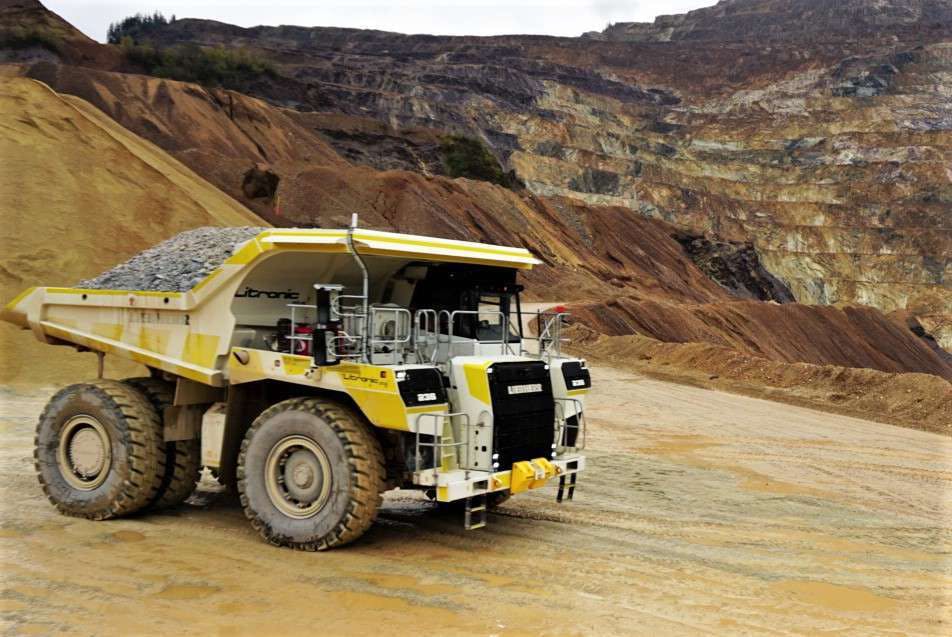 Unveiled as a prototype last year at MINExpo, Liebherr's 100-metric-ton T 236 is now going through field testing at the Erzberg Iron mine in Austria. Editors got a look at the diesel- electric drive truck in its test environment at a press event held in late October.
"The Erzberg mine gave us a package of testing capabilities that are rare," says Dr. Burkhard Richthammer, managing director of design and engineering, Liebherr Mining Equipment. For example, the mine has an existing fleet of 100-metric-ton trucks, offering Liebherr a way to directly compare the T 236 with competitive machines.
Located in the Alps, climate conditions at the mine can range from minus 4 degrees Fahrenheit and snow to in-pit temperatures of 104 degrees Fahrenheit. Open 330 days a year, 24 hours a day, Erzberg also offers both uphill and downhill haulage cycles with a constant variation of grade. Richthammer says this site gave Liebherr the ability to demonstrate several features of the T 236, including:
An engine controlled independently from the drive, leading to optimized fuel consumption.

Optimal power availability at any grade from the diesel-electric drive.

The machine's four-corner oil-immersed braking system, which Liebherr says is the first in this rigid-frame truck size class.
Mines, quarries and construction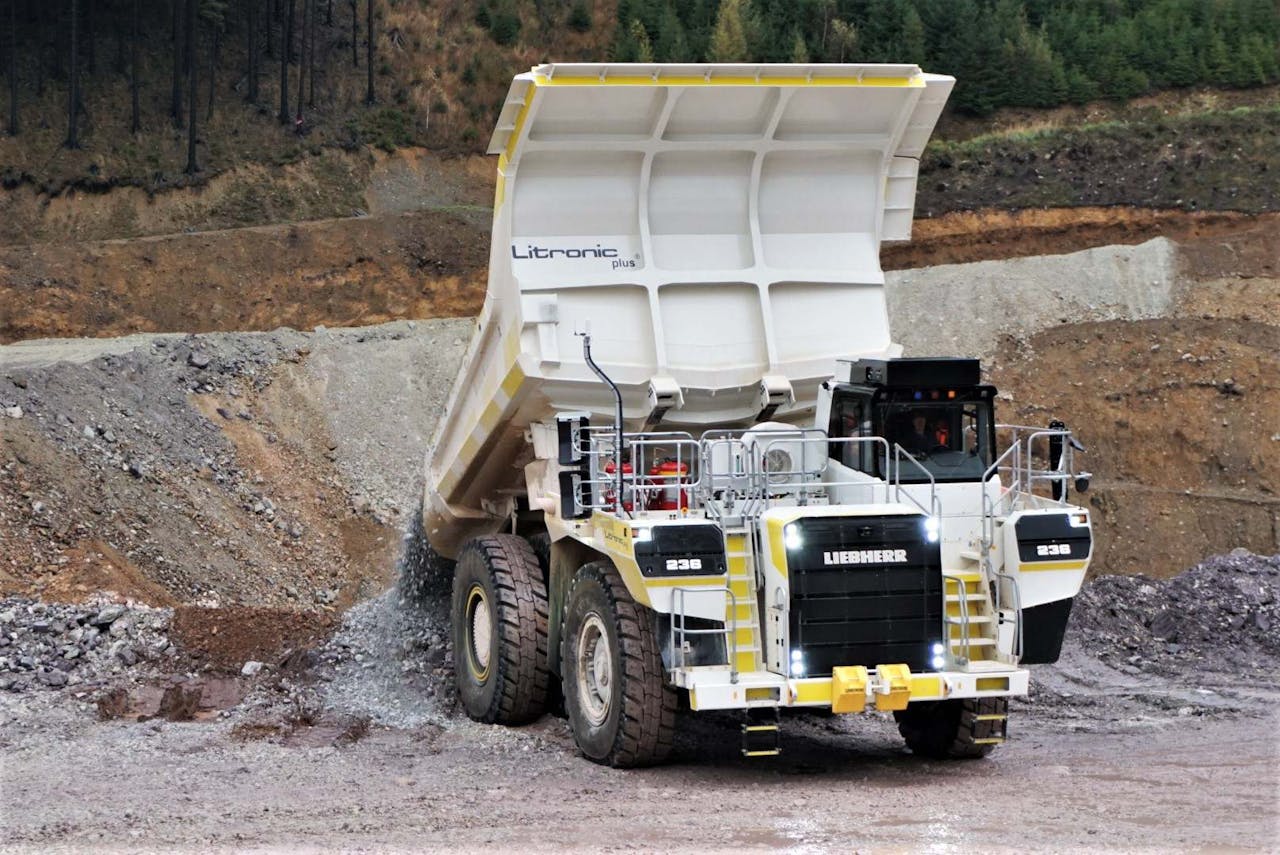 "This class is the biggest class of haul trucks that is also used in quarries and by some contractors," says Richthammer. "It's quite mobile, you can transport it on a lowboy, and it's very versatile."
The T 236 has a high take-off torque and continuous power to ground capability, making it less sensitive to grade and payload variations, according to Liebherr. The company's Litronic Plus Generation 2 A drive system introduces what the company calls an "Active Front End" function, which allows the engine friction to be used for retarding and provides power to the auxiliary drives.
"The powertrain was developed entirely in-house," says Richthammer, "and the traction motors in the wheel end group and gear system were specifically designed for the T 236."
Liebherr says its Litronic Plus Isolation system – with double-pole battery, starter motor and hoist system isolators – ensures the safety of maintenance personnel. To ease service access, the alternator is remote mounted and connected to the splitter box with a drive shaft. Electric drive controls are in segregated modules, protected against tough mining conditions.
The T 236 can be productively paired with four Liebherr mining excavators, including the R 9100, R 9150, R 9200 and the R 9250.
Liebherr will expand its T 236 field tests next year to South Africa and other locations, with production units anticipated in two to three years.