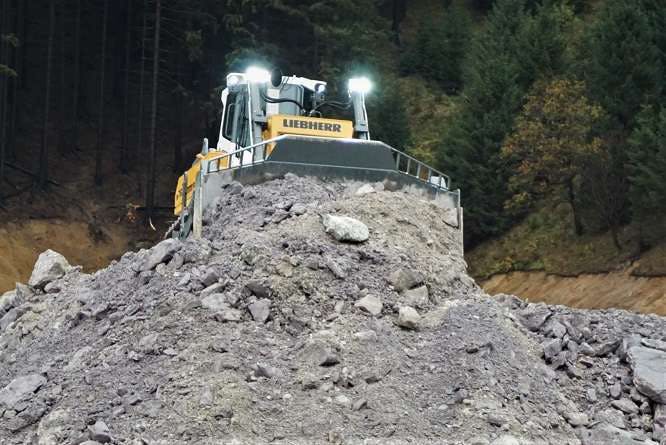 North America will be an interesting market for Liebherr's new PR 766, according to Martin Langle, managing director of sales, Liebherr-Werk Telfs.
"This size of machine is used there for a variety of markets, including in earthmoving, quarries and also in stockpiling operations," he said in comments made last week during an international trade press event in Leoben, Austria.
The 101,835-to-119,490-pound operating weight PR 766 succeeds the previous 416-horsepower PR 764 and is the newest machine in the company's Generation 6 dozers, which debuted in 2013. Powered by a 422-horsepower, 8-cylinder Liebherr engine, the machine meets emissions compliance standards in two technological steps, according to the company.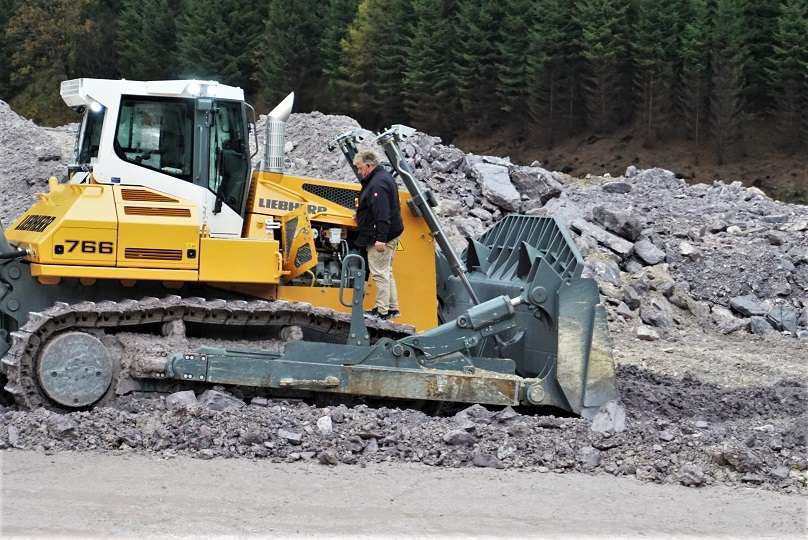 First, using company-designed common rail injection and engine control enables Liebherr to minimize particles in the engine. The company also uses selective catalytic reduction-only, which allows it to forgo the use of a diesel particulate filter.
Liebherr is continuing the use of hydrostatic drive on the PR 766, giving the machine the ability to run at a constant rpm, saving fuel. Liebherr says its hydrostatic drive avoids speed fluctuations and sets the machine "apart from all other large crawler tractor drive concepts currently on the market." (According to the 2017 Equipment World Spec Guide & Yearbook, dozers above 360 horsepower use either power shift or torque converter transmissions. Liebherr's top-of-the-line 757-horsepower PR 776 also uses a hydrostatic transmission.)
Operators can choose between a high-performance setting for optimum power or Liebherr's ECO function for less demanding applications and increased fuel savings. What the company calls a "proactive power adjustment" gives the machine the ability to respond to times when an extra power boost is required.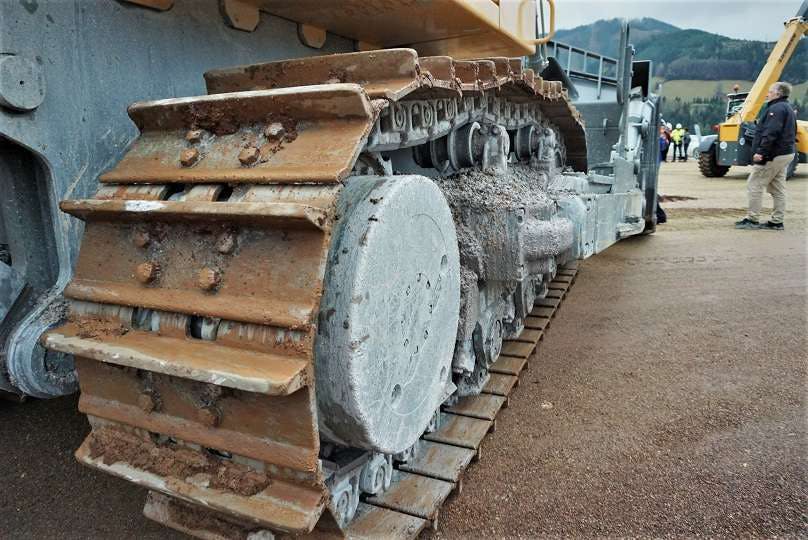 Also standard is an oscillating undercarriage that gives the track rollers the ability to adapt to the ground surface. This increases both traction and smoothness, particularly on stony ground, according to Liebherr.
The PR 766 has the same cab as the company's largest dozer, the 77-ton PR 776, with both ROPS/FOPS integrated into the cab. The sloped edges of the cab structure allow increased visibility to the blade and ripper. The operator controls all driving and steering functions with a single joystick on which they can set a desired traveling speed range. A new adjustable joystick operates the ripper. The touch-control display shows operating parameters and a rear-view camera comes standard.
As with other Generation 6 dozers, the PR 766 "can be configured for use in extreme weather conditions thanks to special options developed by our engineers in close collaboration with end users," Langle says.