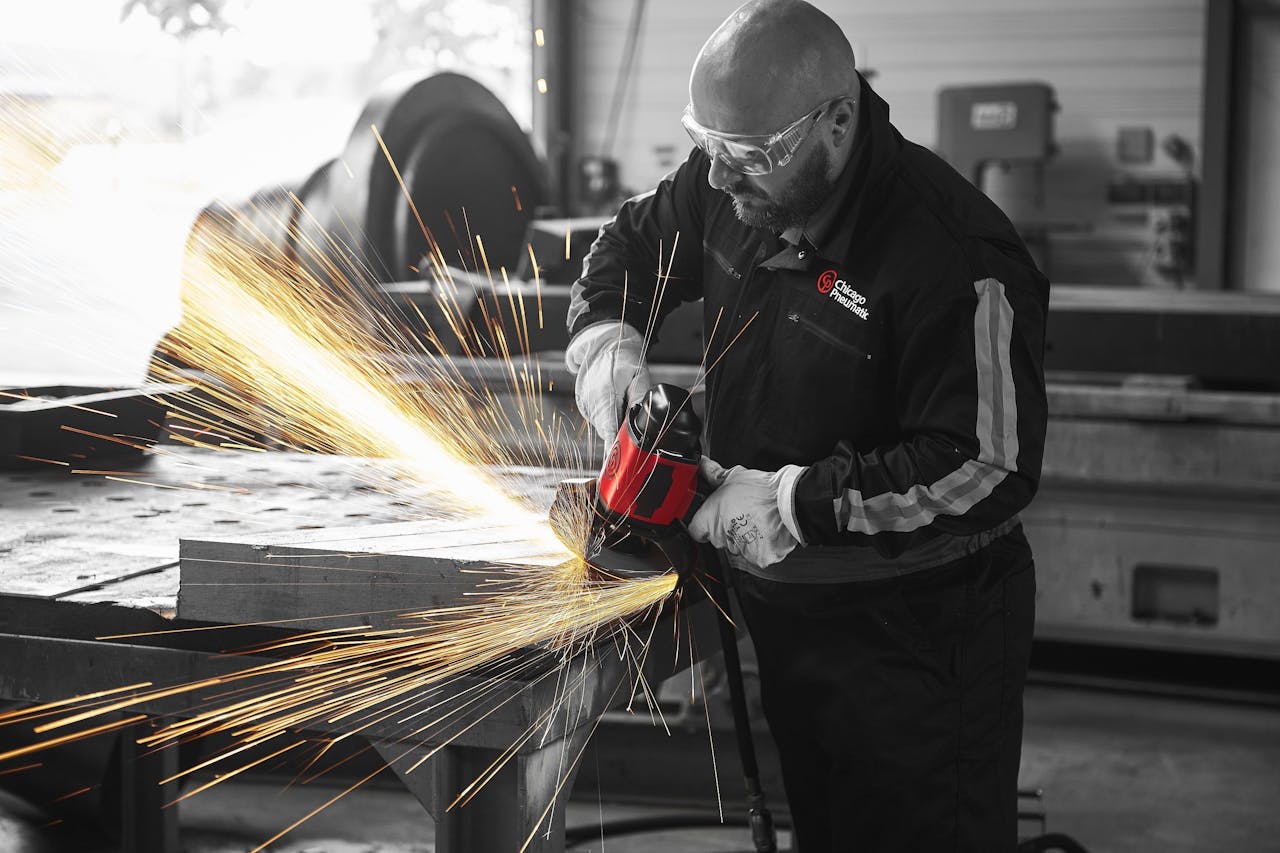 Chicago Pneumatic's new CP3330 and CP3340 vertical grinders can remove material twice as fast as similar tools on the market, the company says.
The CP3330 comes with a 3.7-horsepower motor, while the CP3340's motor packs 4.5 horsepower.
The company also added safety features, including automatic shut-off to prevent the abrasive from over-speeding and causing accidents; a 1-inch-thick protective wheel guard; and a safety lever that can be easily used while wearing gloves. The grinders comply with ANSI safety standards, the company says.
They are designed for such applications as metal work, fabrication, shipbuilding and in the oil and gas industries. They can be used on cast iron, steel, stainless steel, aluminum, composite, magnesium and titanium. Functions include contouring, deburring, cutting, finishing and weld cleaning.