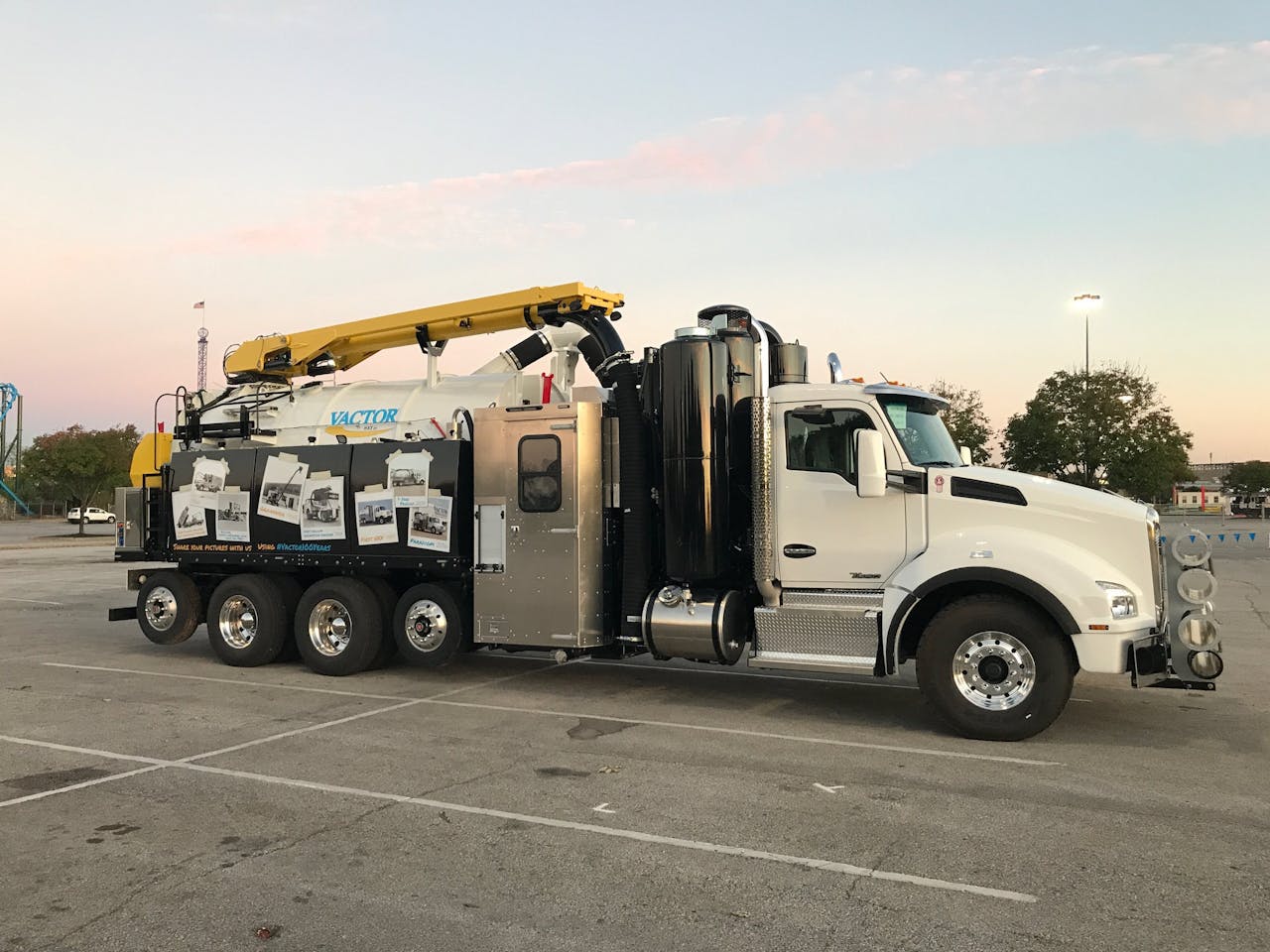 Vactor Manufacturing has been designing its concept vacuum excavator for three years and plans to begin production in mid-2018, says Ben Schmidt, company product manager.
The company debuted the concept truck, which is designed to evenly distribute payload throughout the vacuum excavation process, at the ICUEE show in Louisville, Kentucky.
The design for the new HXX originated with Canadian contractors' needs to meet stricter weight regulations. Vactor formed a team of engineers to design the truck to maximize legal payload and visited its dealerships throughout the United States and Canada to get customer feedback on what they wanted.
The result is the company's second-generation HXX. The new HXX has been redesigned from the ground up, says Schmidt, to achieve maximum payload capacity. The company also made the truck more productive and faster. And it added some yellow to the dump shield and boom, for branding purposes and for added safety.
The company achieved increased payload by repositioning the water and debris tanks, so that water doesn't shift to the back or front of the truck. Instead, the water and debris payload are equally distributed no matter what their levels.
The HXX also features a new PrecisionFlow water pump system with a single piston design to handle higher flow and pressures than a triplex pump. It achieves 30 gallons per minute of water flow versus 20. The HXX also has 10 percent more air flow than the company's first-generation HXX.
Schmidt also points to the new 7-inch display screen, which allows the operator to see problems should they occur, such as blown fuses, and also receive real-time performance feedback.
The HXX is designed to deliver quieter operation, at lower than 90 decibels. The company also  added 6 feet of boom reach and 2 feet of additional in and out movement. The water tank holds 1,200 gallons, and the debris tank can hold up to 1,600 cubic yards. The boom has an overall reach of 27.5 feet and 320-degree rotation.
Schmidt says production should begin in June on the new HXX at the company's plant in Streator, Illinois.