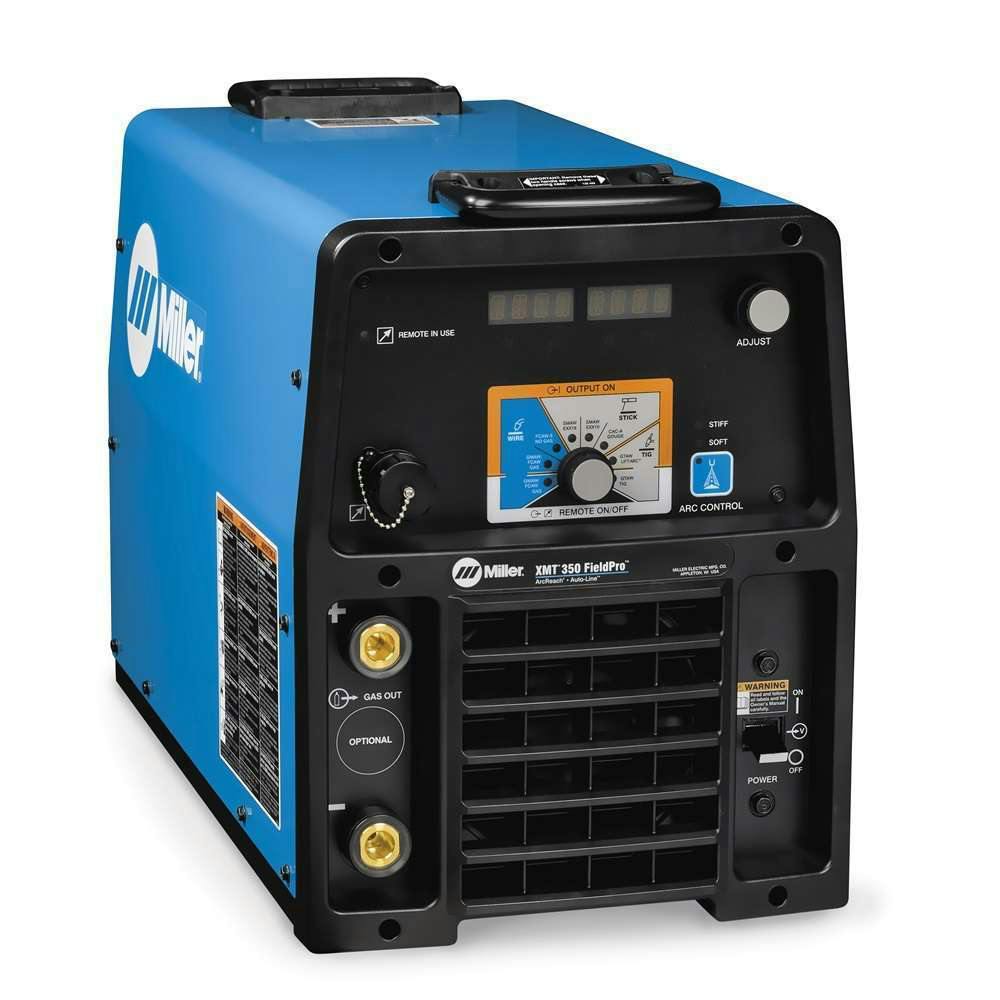 Miller Electric Mfg. Co. says its new ArcReach technology can save a welder up to two hours a day of work, making the welder more productive while saving labor costs for companies.
Miller does this with its Cable Length Compensation and Adjust While Welding advancements. The cable feature automatically compensates for voltage drops in the weld cable, so the welder doesn't have to stop to make manual adjustments while working. And the welding adjustment technology allows operators to make parameter changes and other adjustments – such as compensate for heat buildup, change weld position or variations in part fit-up – at the wire feeder or by remote control without stopping the arc.
The technologies are available by pairing ArcReach accessories with the new XMT 350 FieldPro power sources, which include a variety of feeder and remote options, the company says. The XMT 350 Field Pro is designed for welding applications in structural steel, shipbuilding, and bridge and commercial construction.
Later this year, Miller plans to introduce the XMT 350 FieldPro with Polarity Reversing Model, which automatically selects the proper polarity to the welding process with the push of a button. The upcoming model is designed for contractors in process pipe welding for refineries, power plants, petrochemical, heating and air conditioning and water pipes.