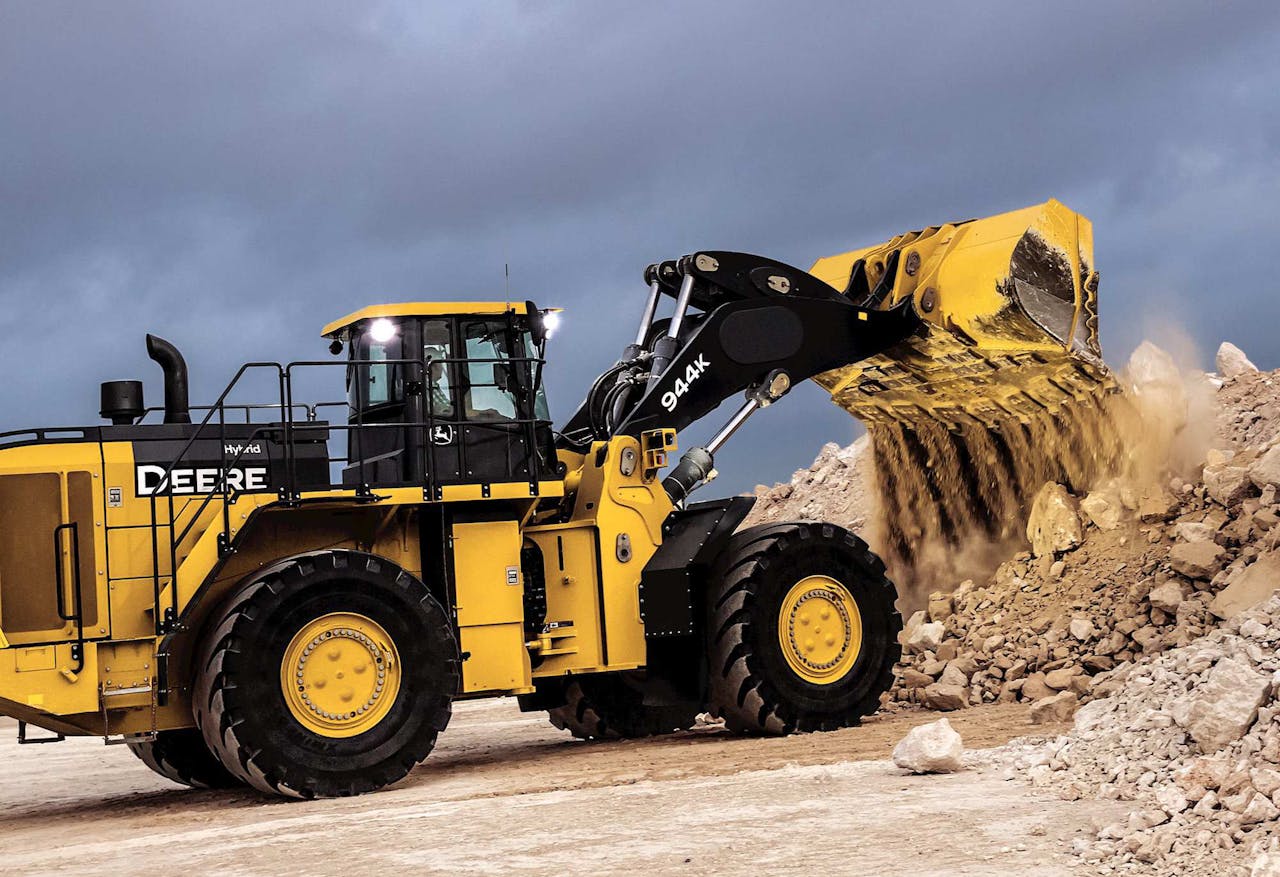 John Deere has introduced a 20,000-hour/96-month (eight years) warranty on the power electronic components of its 944K hybrid wheel loader.
Deere says the warranty is retroactive to existing machines in the field and will be provided with all 944K loaders purchased through October 31, 2018.
The warranty covers wheel motors, generators, power inverters and brake retarders on these hybrid loaders for eight years or 20,000 hours, whichever comes first. The warranty does require certain customer conditions be met however, including component rotation and drive voltage cables replacement between 15,000 and 18,000 hours, and an annual dealer machine inspection.
"We continue to build confidence in our hybrid technology and the high-design life of machine components," says Jason Daly, director of customer and product support for John Deere Construction & Forestry. "As our hybrid experience continues to grow, we feel strongly that this 20,000-hour warranty allows a customer the opportunity to go through a 15,000-hour rebuild/re-life without the expense of worrying about power electronic components."
Deere began rolling out the 944K one year ago. The hybrid machine is powered in tandem by AC generators and motors along with a 536-horsepower Deere Powertech engine. Deere considers the machine a production-class loader and says quarries and other production facilities can expect "significant" fuel savings.