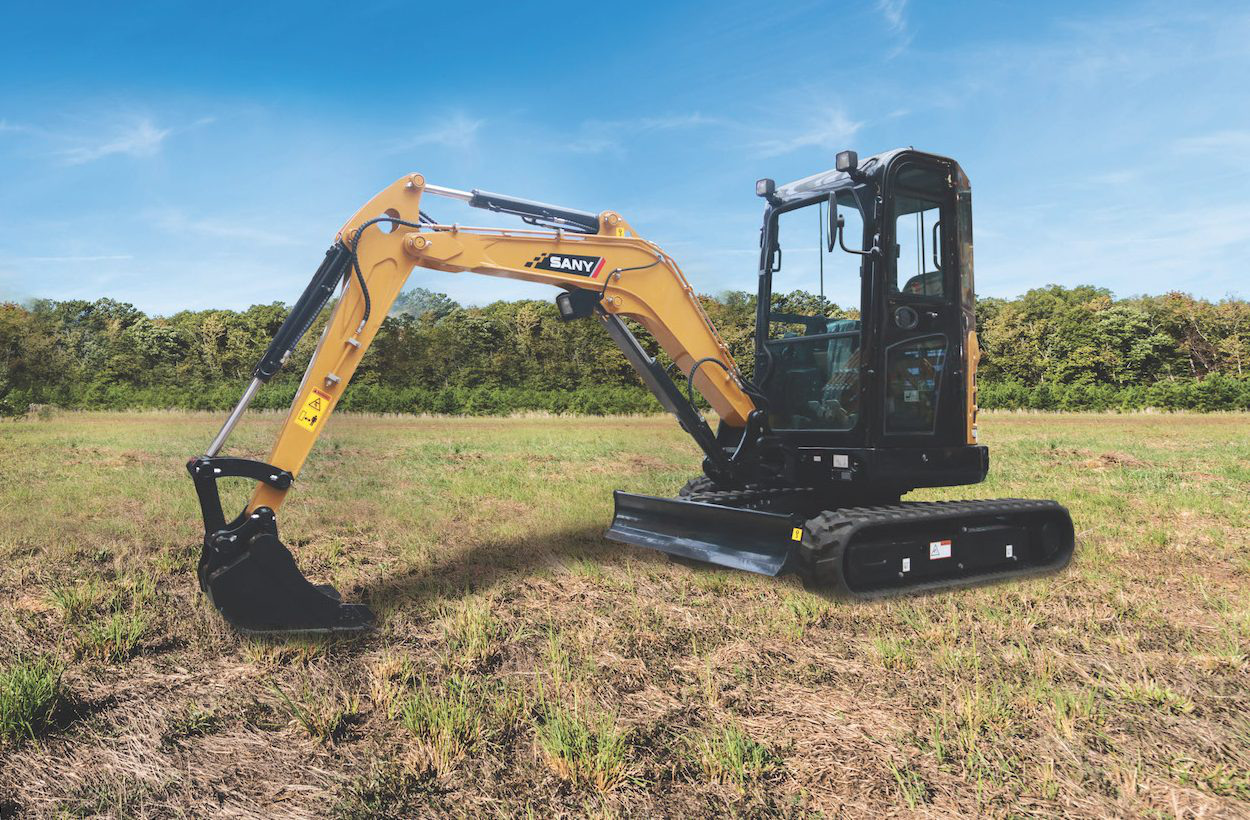 The Sany lineup of compact excavators jumps to seven with the unveiling of four new machines ranging in size from 5,908 pounds to 20,238 pounds.
The lineup begins with the SY26U, the company's smallest excavator, weighing 5,908 pounds. Sany says the machine includes many features associated with larger excavators, including a standard fully enclosed cab, auxiliary hydraulics down the arm and zero tail swing.
Next in line is the SY50, at 11,905 pounds. The company says it is designed for heavy work but can still fight tight spaces. It also comes with structural reinforcements for operator safety.
The SY60 at 13,448 pounds still has a pivoting boom. It comes standard with auxiliary hydraulics down the arm. It was also designed for convenient maintenance, with easily accessible service points and a detached radiator screen.
The SY95 marks the largest in the compact line, at 20,238 pounds. The company says the load-sensing hydraulics ensure maximum speed and power under all conditions.