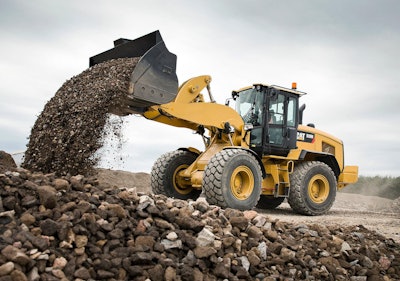 A facility in Elkader, Iowa, is the latest Caterpillar plant to see an announced closing date as the companys continues its cost reduction efforts.
According to a report from KCRG TV, the Elkader facility manufactures excavator buckets, wheel loader buckets and dozing blades. The move will cut 75 jobs, the station reports, and Caterpillar says it will be moving manufacturing of these attachments to its Wamego, Kansas, facility.
The station reports that the company had doubled the size of employees at the Elkader plant in 2015 from 40 to 80 workers.
The closing of the Elkader plant is the latest in a line of Caterpillar facility closings and consolidations that began in the final quarter of 2015 as part of a cost reduction plan designed to save the company $1.5 billion annually through 2018. One year later, the company announced that market conditions had forced it to be "more aggressive" than it had anticipated in making these cuts.
Though the company's initial estimate on global workforce cuts was 10,000, as of October Caterpillar had cut 14,100—a 41-percent increase. The company says it has consolidated or closed about 30 facilities, an elimination of around 11 percent of its global manufacturing square footage.
Through the first nine months of 2016, the company's efforts had saved $1.2 billion over the first nine months of 2015.
"The actions taken today will help optimize current and future manufacturing operations and leverage the existing support structure in order to make the best use of manufacturing capacity," Caterpillar spokesperson Janice Walkers told KCRG-TV. "Caterpillar knows this is difficult for its employees and their families, but steps must be taken to position the company for long-term success."