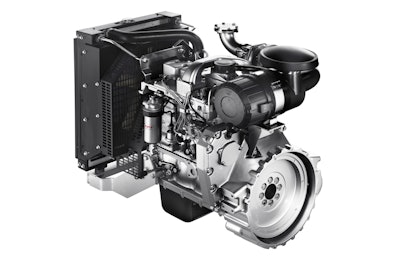 FPT Industrial, a powertrain manufacturer owned by CNH Industrial, has struck a long-term deal to supply Liebherr with a four-cylinder, Tier 4 Final engine.
FPT says it will supply Machines Bulle SA, Liebherr's Switzerzland-based engine, injection system and hydraulics manufacturing business, with a new version of the NEF series N45 engine.
This new version of the N45 was developed specifically for Liebherr and is equipped with a High Efficiency Selective Catalytic Reduction system (HI-eSCR), FPT says. The engine reduces emissions of Nitrogen Oxides (NOx) by more than 95 percent with no need for exhaust gas recirculation (EGR) or a diesel particulate filter (DPF).
These N45 engines deliver 174 horsepower and feature the latest generation Common Rail Injection system and delivers high power and torque, especially at low rpms, making it ideal for construction applications, FPT says.