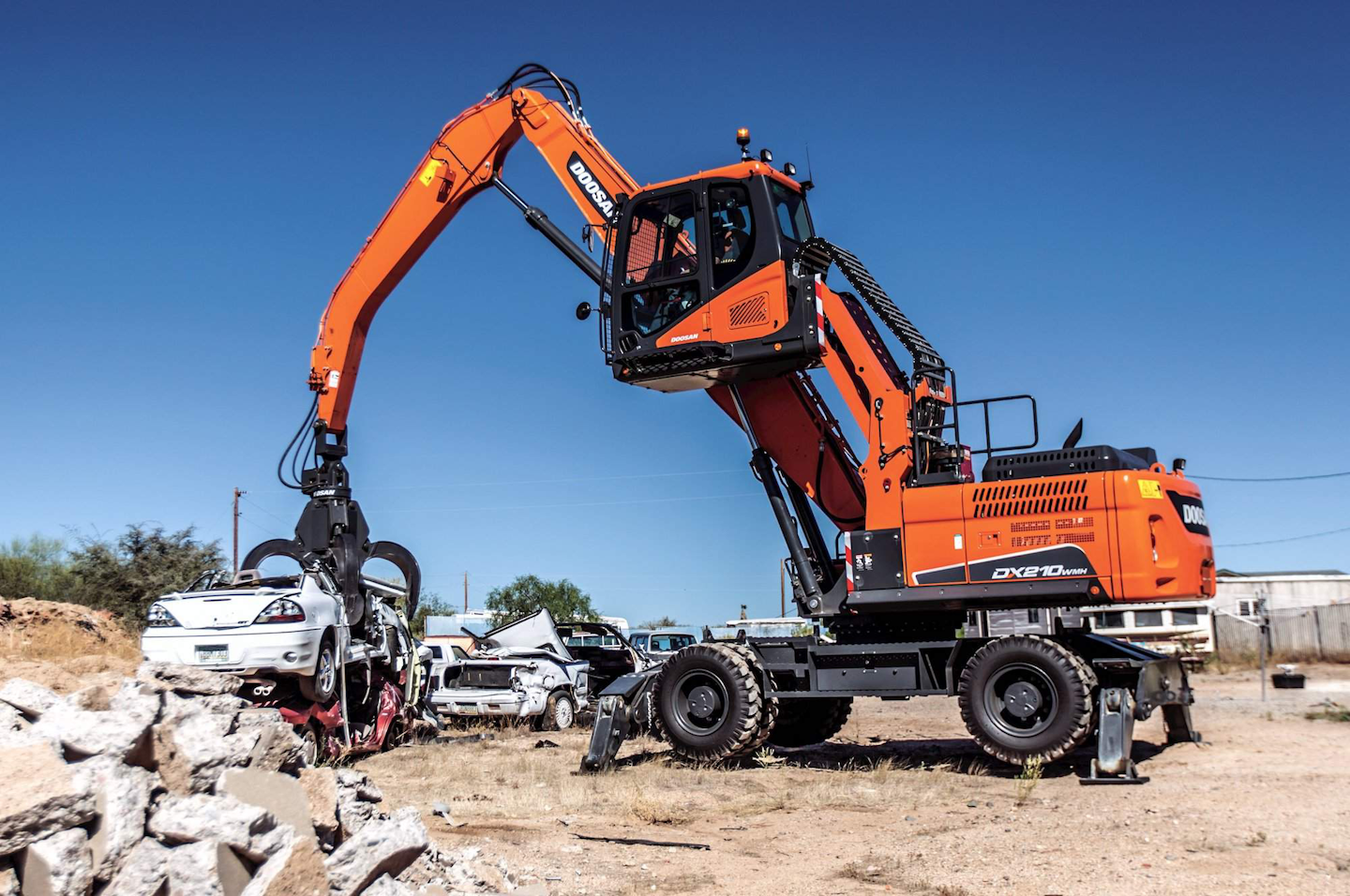 Doosan has launched a new material handler the company says offers more efficient performance and guarding.
The new DX210WMH-5 is fitted with standard hydraulic cab risers, a straight boom and droop nose and improved machine guarding. Doosan says the straight boom improves reach and lift height while the droop nose arms enhance grapple and magnet access into containers, trucks and railcars. The machine also features dual-boom cylinders and an under-mount arm cylinder placement.
Operating weight is 58,200 pounds. Maximum reach is 35 feet, 9 inches, while max loading height is 39 feet, 8 inches.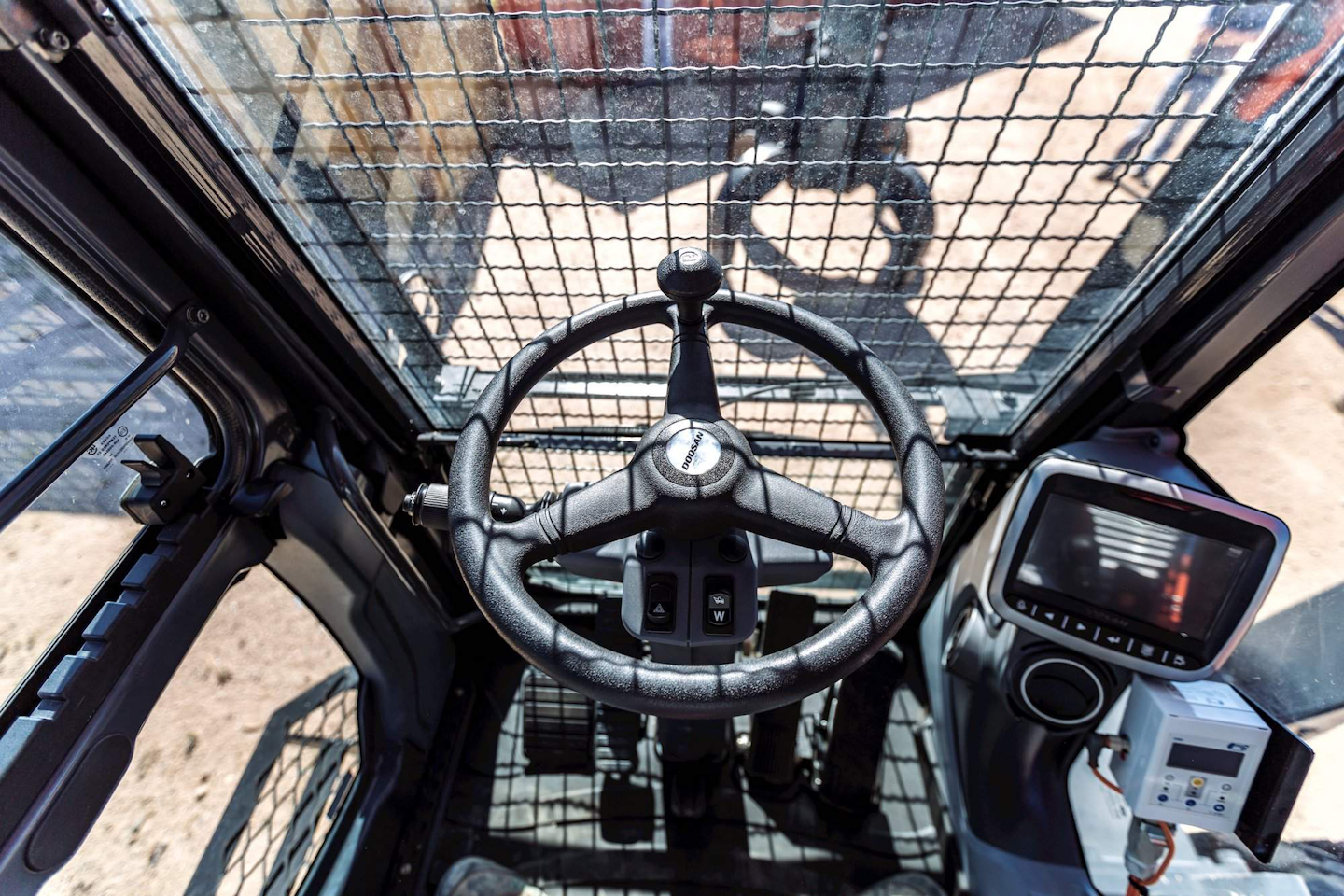 Powered by a 189-horsepower engine, the DX210WMH-5 features four power modes: Economy for reduced fuel consumption in low-demand applications; Standard for everyday tasks; Power for heavy lifting, quick truck loading and fast travel speed; and Power+ which the company says delivers the fastest workgroup speeds and greater power for demanding material moving applications.
Apart from the power modes there is also a Lifting work mode which provides increased pump torque, low engine rpm and a power boost to improve precision when lifting and placing materials.
Inside the cab operators will find joystick controls; two displays: one monitor for the rearview camera and one for machine information; a relocated emergency stop for easier access from the seat; and a floor pedal which adds an optional method for operators to activate the machine's two-way auxiliary hydraulics.
Doosan has also relocated the rearview camera for better visibility and upgraded the alternator to 80 amps.
Available options for this machine are a generator set for use with the magnet attachment, solid tires and a V-shape side guard, which adds extra protection to the doors and exterior of the machine.
A 5/8-cubic-yard hydraulic grapple and magnet are approved for use with the DX210WMH-5. The grapple rotates 360 degrees and features a semi-closed, four-tine design for a firm grasp on most materials, Doosan says. Grapple connection is made quick by a hose kit and mount and Doosan says the grapple's tine tips are replaceable.
Use of the magnet requires the optional generator set.