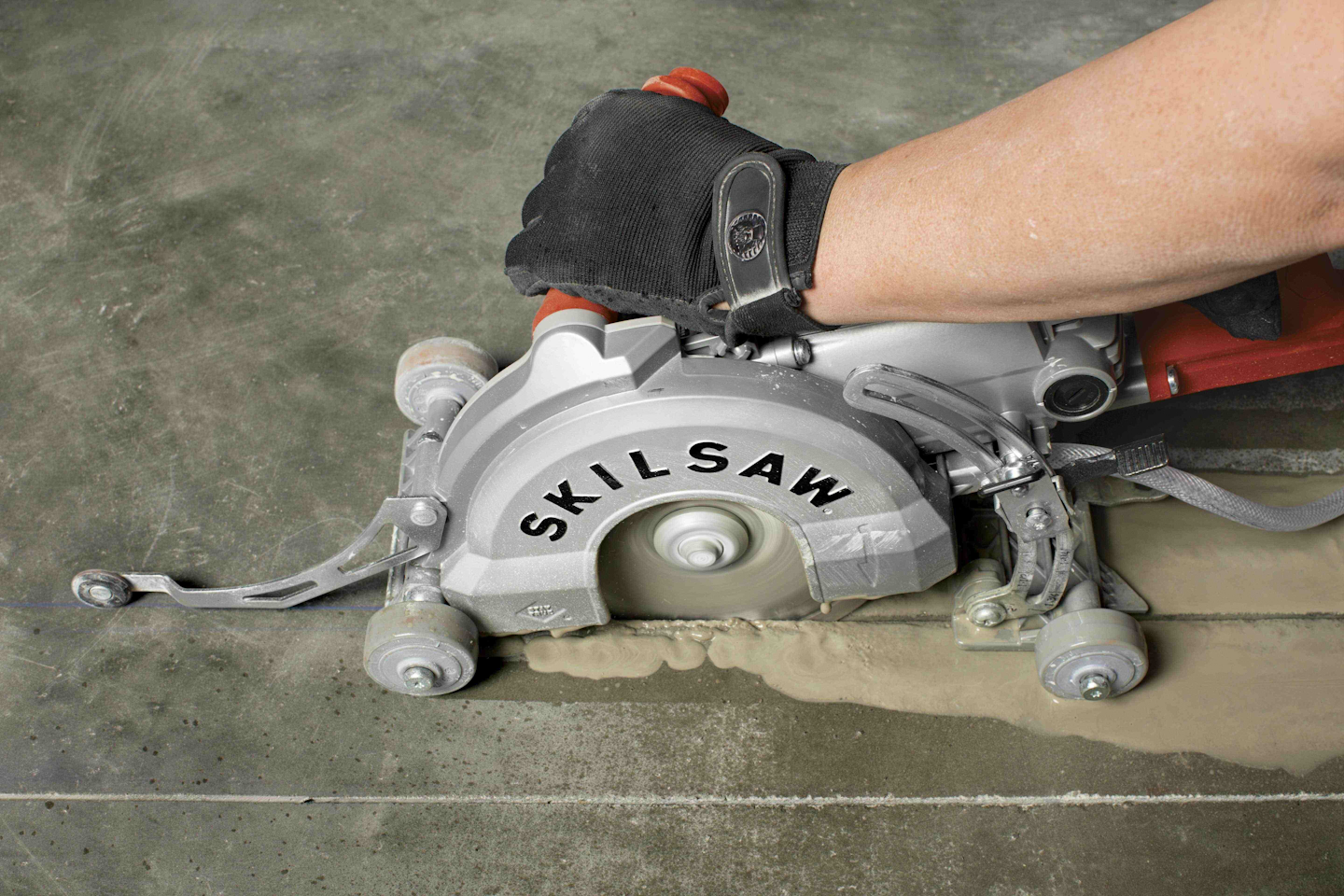 Legions of carpenters have used the rugged and powerful Skilsaw worm drive saw for cutting wood. And many tradesmen took this same saw and with multiple aftermarket or homemade attachments forced it to do double duty as a concre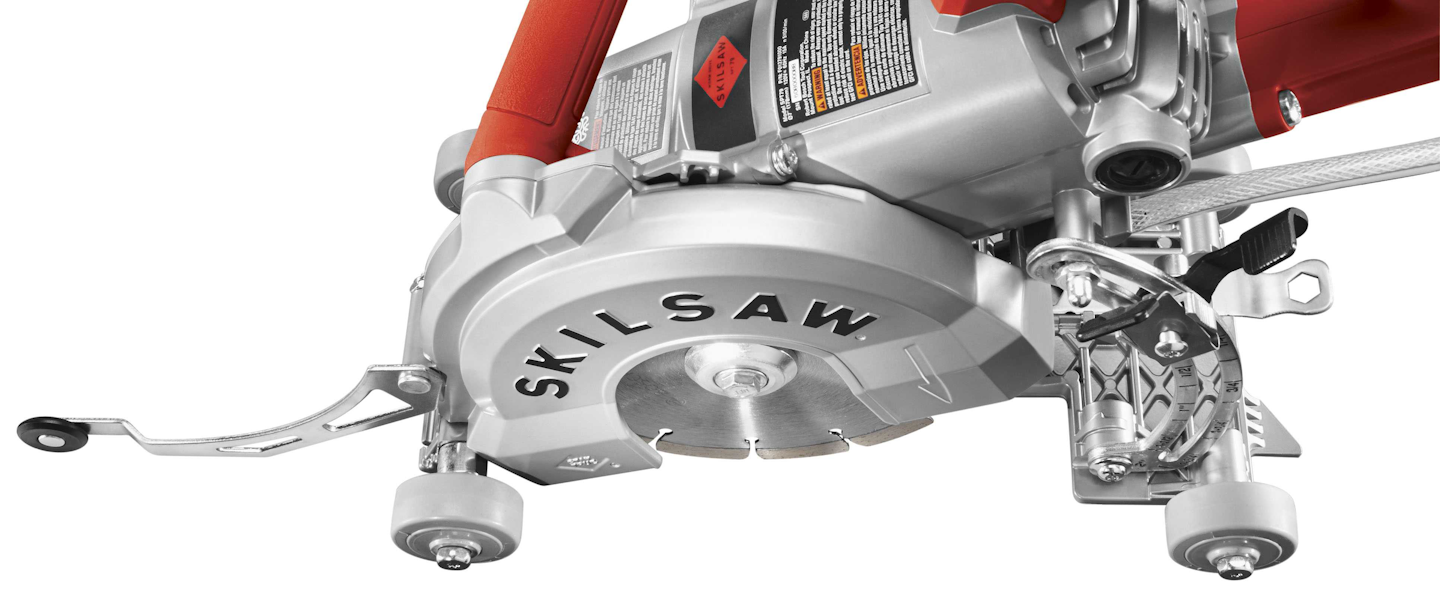 te saw.
Now the Skil people have taken that design and re-engineered it as a dedicated saw for cutting concrete—including as standard features all the aftermarket add-ons you used to buy or build separately.
Reborn as the Medusaw and introduced at the World of Concrete, the new circular saw has an integrated wet/dry dust management system, an adjustable plunge lock for cuts to specific depths, and a rolling foot plate with rubber wheels. The wet cutting water hose attach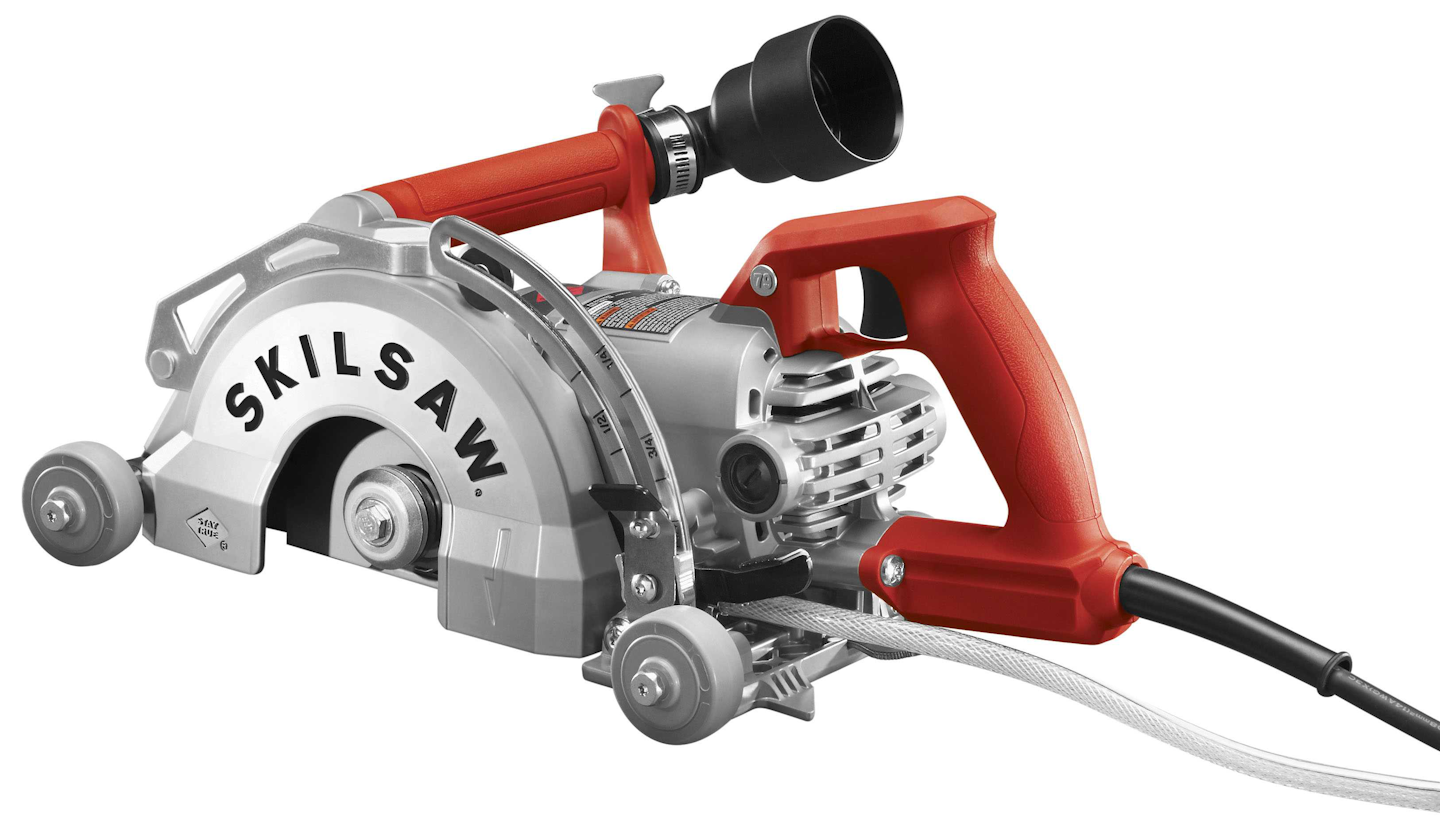 ment comes standard and the dry dust vacuum port is sized to work with standard shop vacuums. Rust resistant brackets and fasteners prevent corrosion, and a retractable front pointer wheel helps keep the saw aligned straight in the direction of the cut.
For those who worry about getting shocked dragging a corded tool through a wet-cutting environment, Skil built in a GFCI circuit to the Medusaw's power cord. The tool's housing has also been tweaked to provide better protection against the intrusion of water or concrete dust and debris. Suggested retail price is $399.