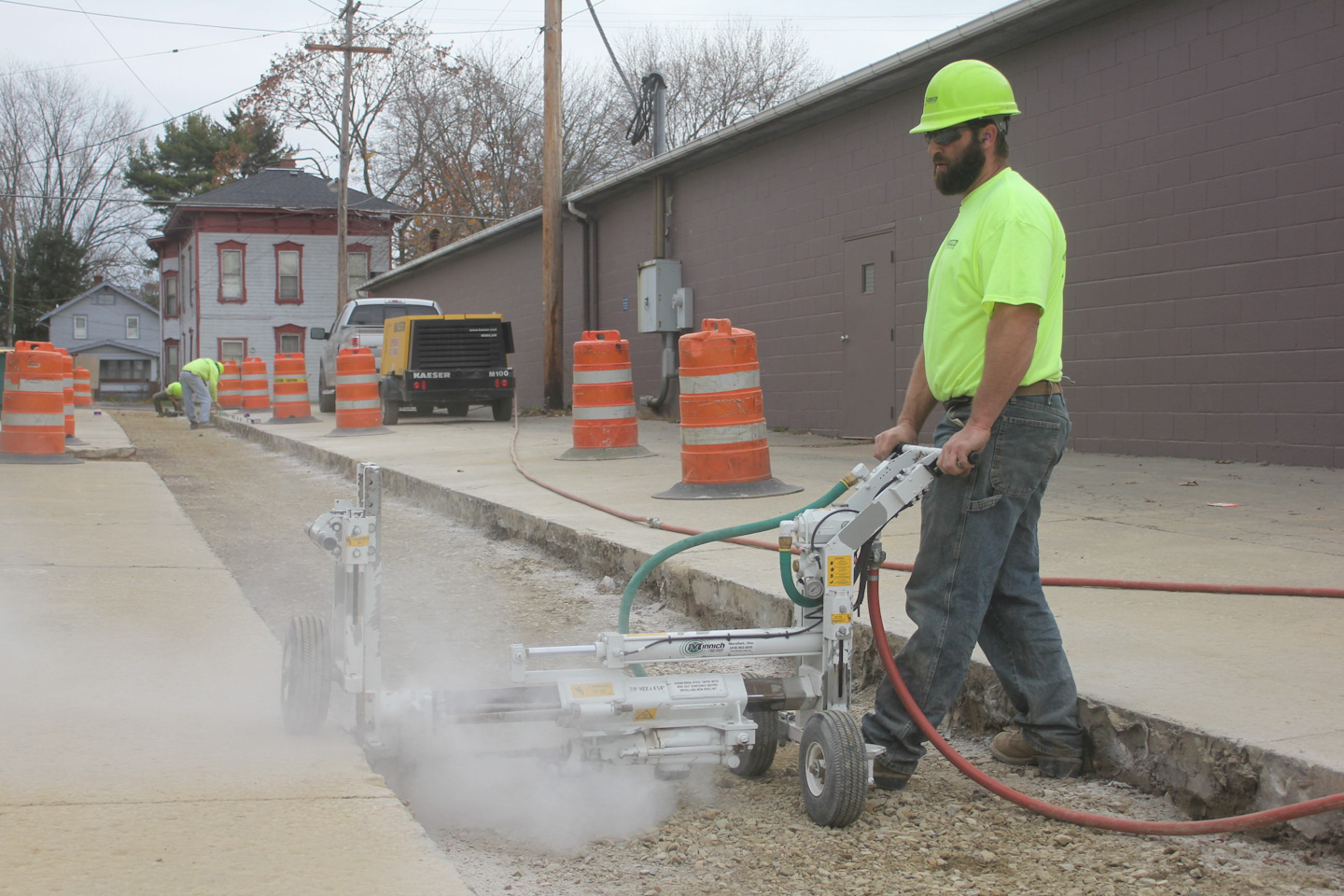 Minnich Manufacturing is showcasing its A-1 Series concrete dowel pin drills at the World of Concrete this week.
The single-gang, on-grade models can be configured to drill four ways: horizontally, vertically, into a wall or 6 inches from a corner, eliminating the need to purchase additional equipment or conversion kits. Repositioning is easy, says the company, with the units fitting into 48-inch, 36-inch, 30-inch or 24-inch cutouts with the wheels out. Each unit has adjustable drill height and depth.
Pistol-grip controls allow ease of use and minimize dry firing, which can lead to increased maintenance and repair costs, plus a shorter drill lifespan. A conveniently placed foothold directly under the handle can be used for increased leverage when drilling holes. To maintain the drill, tighten all bolts daily and ensure the drill is properly lubricated.
The A-1 Series models include:
A-1-48, with a cutout width of 48 inches and a maximum hole depth of 18 inches.
A-1-36, 36-inch cutout width, 10-inch maximum depth.
A-1-30, 30-inch cutout width, 10-inch maximum depth.
A-1-24, 24-inch cutout width, 7-inch maximum depth.