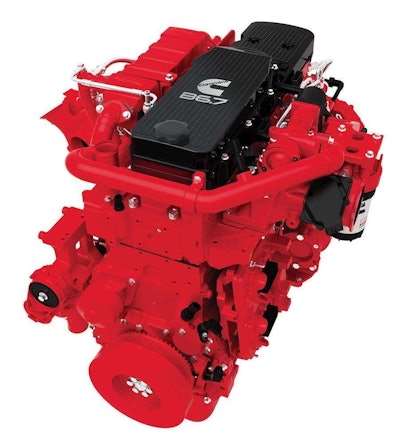 Cummins is introducing a complete 3-year/unlimited mile base warranty for its medium-duty B6.7 engine, which applies to 2017 B6.7 engines in on-highway trucks in North America.
"Cummins has more experience with the B6.7 than any other engine, as well as extensive knowledge on the B6.7 duty cycles. These factors have allowed us to confidently offer the unparalleled benefit of an extended base warranty to our customers," says Srikanth Padmanabhan, president of Cummins engines.
Cummins says the base warranty includes the same comprehensive coverage for parts and labor on warrantable failures for the engine and aftertreatment system. In addition, towing or travel coverage has been expanded from one to three years.
Additionally, Cummins says there is no deductible, and even consumables used in the repair are included. And with the B6.7 base warranty extension, Cummins says customers can obtain the same durations of extended coverages of either up to 7 years or up to 300,000 miles at a lower cost than before, with year three now covered by Cummins.