Designed to answer a demand for more tons hauled per machine, the 60-ton Volvo A60H articulated dump truck had its official unveiling at Bauma this week.
"We can haul up to 40 percent more with the A60H, compared to our next size machine, the A40G," says Assar Martinsson, Volvo global product manager for articulated haulers. This is especially important for mining, quarry and heavy construction customers, he says. Production is expected to start by year's end, and be available in North America at that time.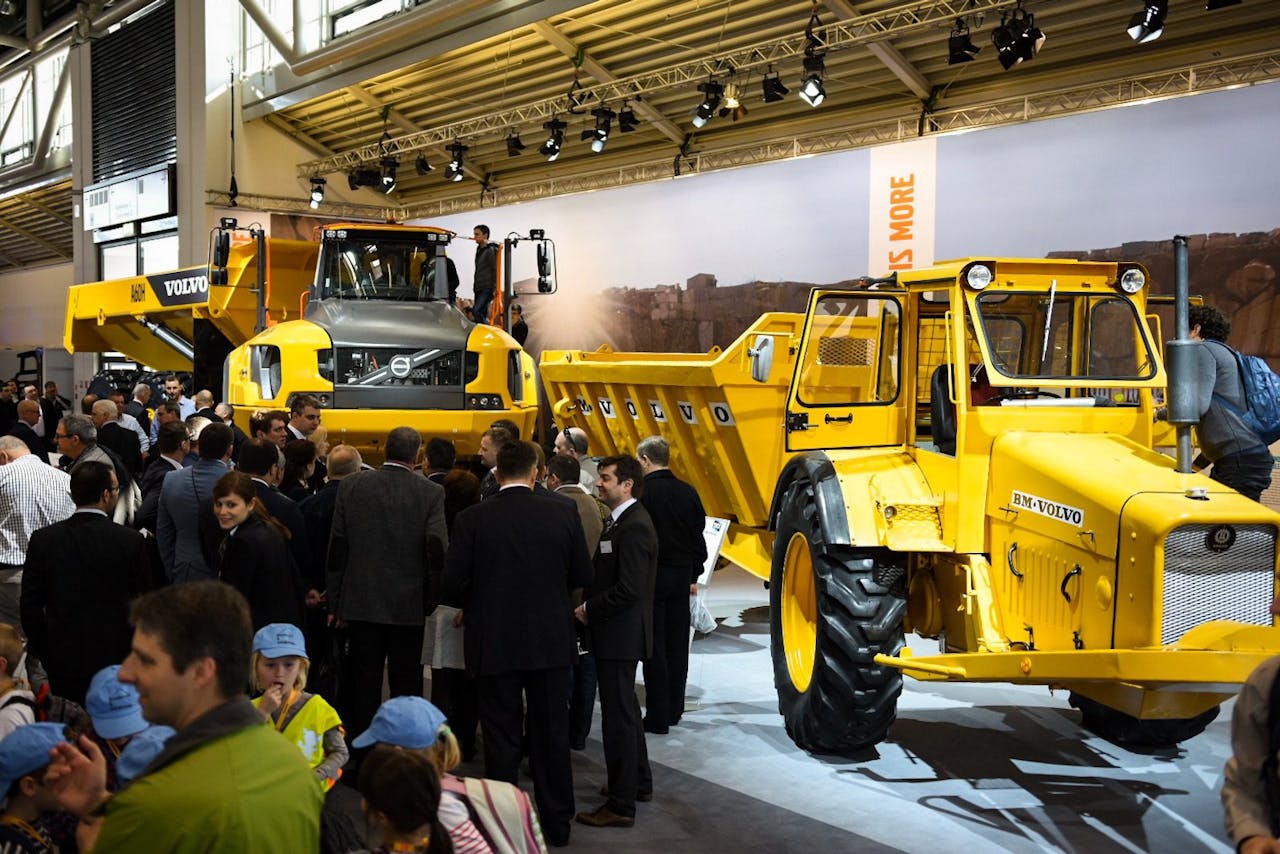 The design concept between the A40 size machine and the A60-size machine is the same, Martinsson says, although the drivetrain, frame and body are specifically made for the A60H.
"It has a 6×4 or 6×6 drive controlled by Automatic Traction Control, for example," he says. "It's a new machine, but in many ways it's a familiar articulated hauler. We've been making the 6×6 trucks for many years and it's a concept that's well proven."
Powered by a 16-liter Volvo engine, the 663-horsepower A60H features 100 percent differential locks, an all terrain bogie, hydro mechanical steering and an active hydraulic front suspension for higher hauling speeds in tough conditions.
Volvo paid particular attention to the A60H's tires, Martinsson says. "We needed a special tire to take on the load, so at an early stage we had conversations with Michelin, Bridgestone and Goodyear. While the size on the A60H has been available for many years, it's a new articulated hauler tire that will be available for both soft underfoot conditions and harder surfaces, such as those in quarries."
Also available on the A60H are Volvo's MATRIS diagnostic software, CareTrack telematics and it's On Board Weighing system.